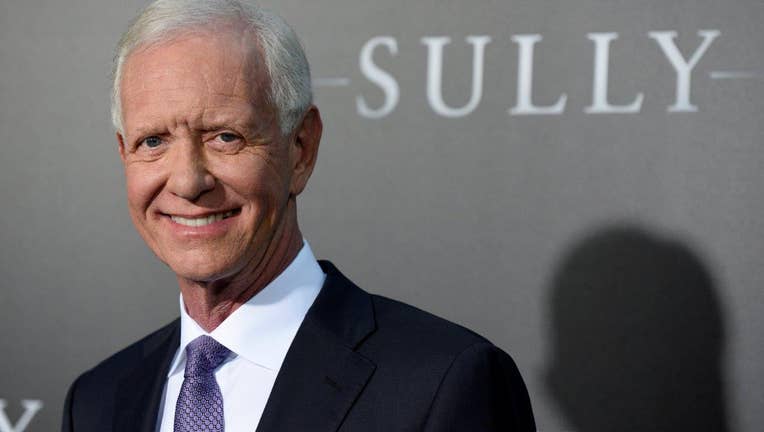 Captain "Sully" Sullenberger says President Trump's temporary ban on citizens from seven Muslim-majority countries entering the U.S. could potentially put Americans safety at risk.
"This makes us less, not more safe," Sullenberger, who is now a CEO of Safety Reliability Methods, Inc., a safety consulting firm, tells FOX Business.
Additionally, the "Miracle on the Hudson" pilot says the way the ban was implemented has created "chaos."
Protests broke out at some airports across the country on Saturday and Sunday in reaction to news of the new immigration policy. On Sunday, the White House released a press release to clarify details.
"We will again be issuing visas to all countries once we are sure we have reviewed and implemented the most secure policies over the next 90 days," the statement said.
On Monday, President Trump again defended his executive order, tweeting that "only 109 people out of 325,000 were detained and held for questioning. Big problems at airports were caused by Delta computer outage."
Trump also said that his order was not a ban on Muslims, but instead was about targeting "terror and keeping our country safe."
The executive order titled "Protecting the Nation from Terrorist Entry into the United States," states that immigrant and nonimmigrant aliens from Iran, Iraq, Syria, Libya, Somalia, Sudan and Yemen are barred from entering the U.S. for the next 90 days.
"It is especially unfair to those, such as translators in Iraq, who have helped the U.S. This discourages other individuals and countries from helping us in the future," Sullenberger says.
The Air Line Pilots Association, International released a statement on Monday, urging pilots from banned countries that hold green cards to avoid flying internationally for now.
"We recommend that green card holders from the above countries not accept assignments outside the U.S. until the government has confirmed that they will be permitted to return to the U.S. without challenge. As of this moment, statements from the U.S. government have not provided assurance on this point," ALPA said in a statement.