Cancer Didn't Stop This Entrepreneur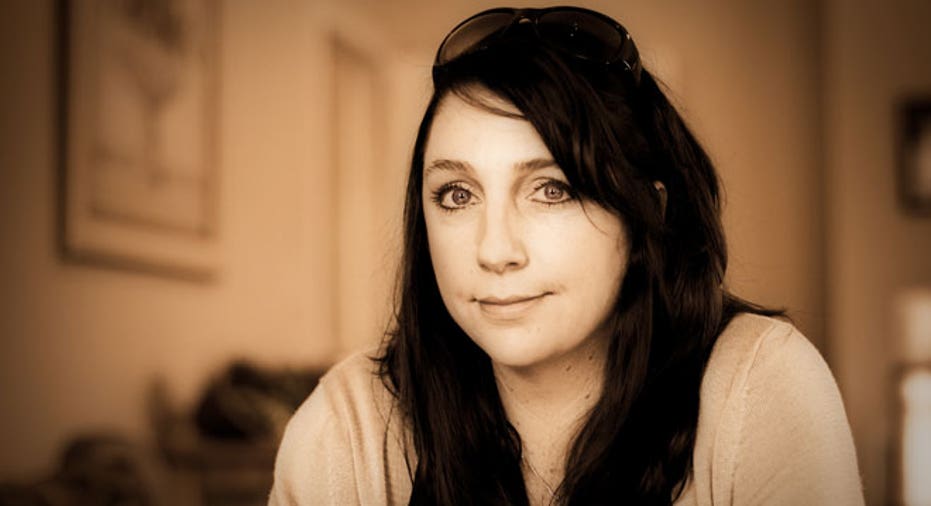 Cancer didn't leave Amy Ohm bitter or angry, but instead just the opposite.
"The fact that I survived cancer made me want to help others," said Ohm, co-founder of TreatmentDiaries.com, a new online community for people living with chronic illnesses and those who care and advocate for them.
In 2004, the 41-year old was diagnosed with melanoma, a term she had never heard before, she said. In an attempt to calm her fears, she said she hopped on the Internet to learn more about the stage-three skin cancer she was up against.
"What I found was a lot of negative news," recalled Ohm. "There was not a lot of good information about the promise of survival. I think I went into denial after that. It took me a few days before I could even accept the diagnosis."
Today, Ohm considers herself lucky. Seven years after the jarring diagnosis, she is cancer free. But there is something about battling a chronic illness that she says has never left her.
"It's constantly something that's always on the top of my mind," said Ohm, who has experienced reoccurrences of skin cancer but nothing as severe as the melanoma she fought in 2004. "Once you've had an illness, you're always worried it will come back. It's something that becomes a part of you."
Understanding first-hand the amount of support those dealing with complex medical conditions need, Ohm said she has created a Web site that can "build a support network for those who couldn't find a physical support circle, or want a little more anonymity, or just need support on a more regular basis." Members turn to her site to share their thoughts about the medical battles they're fighting privately or publicly through condition-specific web pages that connect members sharing similar medical struggles.
"It's nice to be able to vent to others who understand your situation, because sometimes you don't want to tire out your family," said Janet Palutke, a hospital administrative director who uses the site and recommends it to her patients at Valley Health Winchester Medical Center.
Five months after its launch, Ohm said thousands of people from the U.S. to New Zealand to Nigeria are sharing stories and support on TreatmentDiaries.com.
"The reaction of people who are embracing the Web site is so rewarding," said Ohm, who manages it from Berryville, Va. "I feel like this is my purpose. Cancer happened to me for a reason." She said she believes her survival has helped give her the courage to now take on the challenges of entrepreneurship.
VETTING VIABILITY
"The hardest thing was deciding when to do this full-time," said Ohm. "I eventually came to the conclusion that I could make Treatment Diaries a huge success and thought 'Why not focus on something that could help millions of people instead of being one more person working hard for a billion dollar corporation?'"
Ohm vetted the viability of her business for six months before making the leap to quit her steady job as a software sales executive. Based on research showing how social networks were being adapted by the market and the early sign-up rate of members, Ohm made what she described as conservative projections about user growth and attracting paying sponsors.
When January rolled around this year, Ohm said her site was on track to reach its estimated user count and had gained the attention of hospitals interested in recommending the service to patients. This, she said, gave her the confidence and final push to leave the corporate world and channel her time and energy into building her company.
SACRIFICING A SALARY
Becoming a full-time entrepreneur has given Ohm the opportunity to focus more time on her business. However, it has not yet compensated for the salary she sacrificed, especially because she said she plans to continue to make her site free for users and hospitals that integrate TreatmentDiaries.com into their patient care systems, like Valley Health Winchester Medical Center has already done.
She said she plans to generate the majority of her revenue from ad sales and page sponsorships purchased by clients in the medical industry.
"We can connect corporations and pharmaceutical companies with people who have a specific condition that they've developed a product for or want to market to using ads, coupons or rebates," Ohm said. "We have a captive vertical market." She expects cash flow to begin no later than June of this year.
According to Ohm, advertisements on the site do not seem to concern users, who may have encountered ads from companies marketing to the online community through free short-term trial agreements.
"The feedback we've received from users is they appreciate the knowledge that [advertisers] are funneling to them. They're in need of information and now this information is very specific to their conditions. They're clicking on ads so they must be interested in what they're seeing on those pages."
Megan Setzer, who joined TreatmentDiaries.com to connect with people familiar with heart diseases like the one her son has, said she is open to the idea of medical companies advertising on the site.
"I think it would be nice to have additional information targeting specific groups," she said.
TODAY
TreatmentDiaries.com now has more than 10,000 users, according to Ohm. By leveraging the global reach of its Facebook and Twitter accounts, the site has drawn in members from 106 countries. Ohm said she is working on a pending agreement with MetroWest Medical Center to integrate her free program into their patient care system.
Free trial runs with advertisers have been successful, Ohm said, and as a result she is working to finalize a few contracts this month with companies that have identified the site as a valuable place to advertise and are interested in renewing their trial agreements at a price point.
And users have found some positive results of their own from the social network.
Shortly after Setzer signed-up for TreatmentDiaries.com, she said she received a message from one of the oldest living survivors of the complex heart disease that her 22-month old is currently fighting.
"Just knowing there are adults living with this heart disease and living with a good quality of life is encouraging. I'm grateful for the ability to connect with this community," said Setzer.
She's not alone.
"I'm always surprised to see more and more people signing-up every day," said a member who asked to be identified by her user name, "gmama." She said she stumbled across TreatmentDiaries.com while researching a muscle disease her mom was diagnosed with last year.
"I think it has lasting appeal. I have six kids who all have their own medical issues and as you get older, you start having to deal with things too that you may want to talk to others about who can relate. The people on there are really great. There are a handful of people I talk to everyday who I really feel like are my friends," she said.
Are you, or do you know, a well-established mom-and-pop and/or thriving startup that started out at the bottom of the barrel? How did they dig out and climb up? FOX Business wants to hear from you about your from-roadblock-to-success stories, and those of your entrepreneurial heroes. They are the little engines that could and today keep chugging and pushing our economy back on better footing, and for that they deserve the spotlight. Send us details at smbs@foxbusiness.com about those in your neighborhood or city, and we'll feature some in upcoming articles in the FOX Small Business Center special series, "Determined."