Can the Holiday Season Reignite Auto Sales?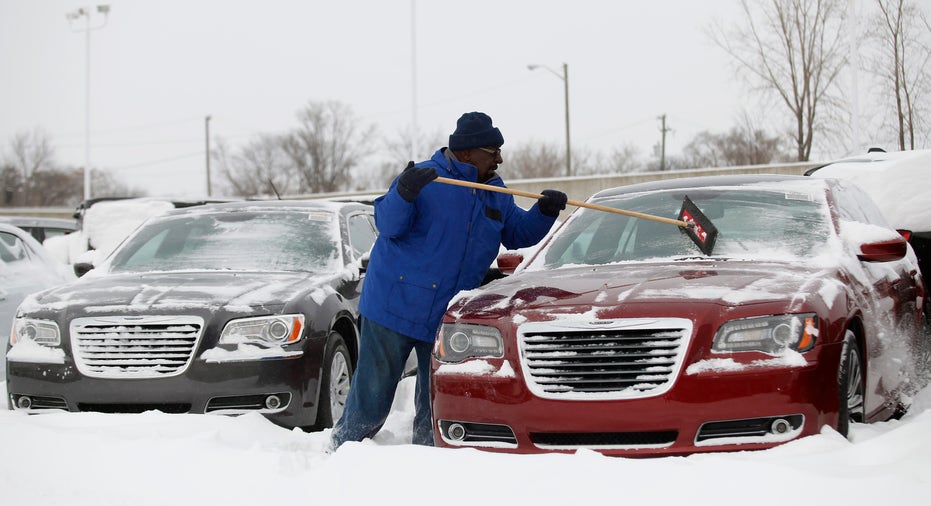 October was another rough month for auto sales, so car shoppers can expect to see more discounts as automakers look to reignite demand for the holidays.
Manufacturers have lifted incentives to help move vehicles off dealership lots. Meanwhile, Ford (NYSE:F) cut production to keep in line with consumer demand, and other major automakers could follow suit. October is on pace to become the fifth straight month of declines, offering another sign that demand has cooled off.
General Motors (NYSE:GM) reported a 1.7% decline in sales compared to October 2015, although the company noted that transaction prices of $43,988 on average set an all-time high for the month. GM also said it continued to sell fewer vehicles to rental fleets.
Fiat Chrysler Automobiles (NYSE:FCAU) booked a 10% drop, Honda (NYSE:HMC) fell 4.2% and Toyota (NYSE:TM) was down 8.7%. Ford's sales report was delayed until later this week due to an electrical fire in its headquarters.
Not including Ford, total U.S. auto sales retreated 4.9% in October. Kelley Blue Book projected that Ford's sales declined 10.8%.
With sales on the decline, automakers boosted incentive spending by 15.7% year-over-year to $3,587 per vehicle, according to TrueCar (NYSE:TRUE). Discounts rose to 10.7% of average transaction prices, up from 9.5%.
Analysts are keeping a close eye on the level of promotional activity because discounts take a bite out of an automaker's profits from each vehicle sold. Still, companies are using production cuts to maintain selling prices, and discounts remain within a reasonable range.
"In a flat to down market, no one wants to be the one that loses market share," said Rebecca Lindland, Kelley Blue Book's senior director of commercial insights. "We could see a ramp-up, but not a return to the bad days when you would see 30% to 40% discounts. It will be a great time to buy a car."
Lindland also said the end of the 2016 campaign this month will open up ad time for new cars, trucks and SUVs, and some pent-up demand could surface during the holiday shopping season when consumers typically search for deals. Luxury rivals BMW and Mercedes-Benz were promoting holiday offers on their websites Tuesday.
Ticker
Security
Last
Change
Change %
GM
GENERAL MOTORS CO.
39.42
+0.10
+0.27%
F
FORD MOTOR CO.
13.69
+0.17
+1.30%
FCAU
n.a.
n.a.
n.a.
n.a.
TM
TOYOTA MOTOR CORP.
147.39
+0.31
+0.21%
HMC
HONDA MOTOR CO. LTD.
25.02
+0.22
+0.89%
The cool-down for U.S. auto sales that began in the summer has put early forecasts for another record year in jeopardy.
The industry set a new record with 17.5 million vehicles sold in 2015, and analysts believed that sales would eclipse that mark amid an ongoing surge in crossover and SUV demand. Consumers are certainly showing a preference for larger vehicles, which also generate stronger profits. But automakers including Ford say the retail side of the business has weakened.
"We've seen a significant increase in crossovers and SUVs, and sales overall, there have been seven years of increases. You can't keep up that kind of growth," Lindland said. "Coming off a record year, we're still looking at a 17.5 million [seasonally adjusted annual rate], so we have to keep things in historical perspective."