Can Ambulatory Care Fix Our Costly Healthy-Care System?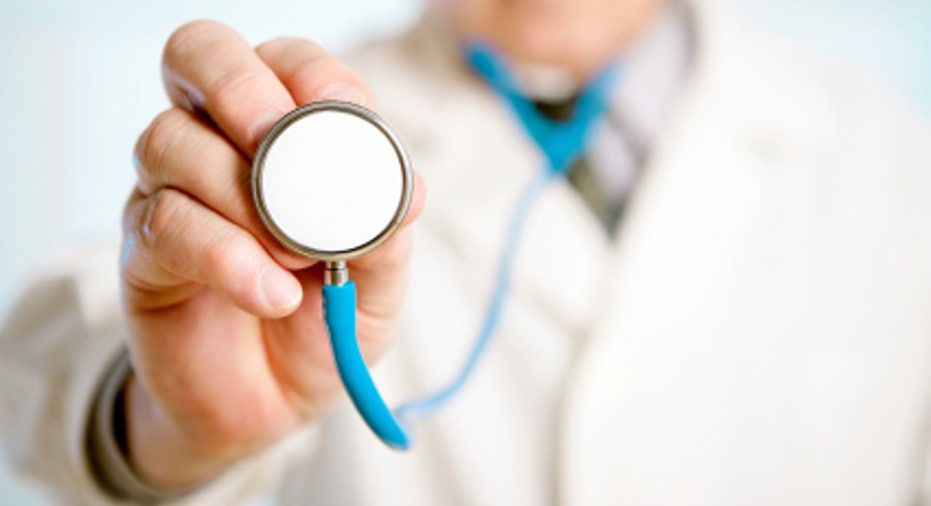 Ambulatory surgery centers have transformed the outpatient experience for millions of Americans by offering a less-costly and more-convenient alternative to hospitals for surgical care and diagnostic and preventive procedures, experts say.
"Ambulatory surgery centers (ASCs) represent what everyone—patient, provider and payer—seems to want [in health care]," says Dr. David Shapiro, an anesthesiologist and president of Ambulatory Surgery Center Association (ASCA).
A 2009 report from KNG Health Consulting, LLC cites an historic shift away from hospital inpatient surgeries toward outpatient settings. This shift, combined with technological advances like laparoscopic surgery and improved anesthesia with quicker onset and faster offset, contributed to the significant ASC growth over the last 40 years.
Today, more than 5,300 Medicare-certified U.S. centers provide same-day predominantly elective services like gastrointestinal, ophthalmologic, pain management, orthopedics, dermatology and others to patients with insurance funded by public and private payers.
The highly-specialized approach and small scale of these centers when compared to hospitals enable them to pass along direct savings to patients through lower copays and out-of-pocket expenses. Private insurers, Medicare and Medicaid, and employers also benefit from the lower costs.
For Medicare, the reduction in health-care spending is $2.6 billion a year, and an additional $2.4 billion in savings could be wrung out of the system annually if just half of eligible surgeries moved to the ASC setting, according to the most recent statistics from ASCA.
Good for Patients 
Physicians claim the smaller settings at ASCs help them develop better relationships and trust with patients. According to ASCA, patient satisfaction rates consistently range in the 92nd percentile.
"Patients feel less anxious, are exposed to less infection, and experience better results following anesthesia when compared to undergoing surgery in the hospital setting," says Dawn Spencer, chief operating officer at The Center for Ambulatory Surgery.
She adds the service model enables patients to bring any concerns directly and in real-time to their physician who has direct case-knowledge.
ASCs also offer patients access to various convenient locations, ease in scheduling surgeries and short wait-times, especially because there is no opportunity for the unscheduled interruption of emergency surgeries.
ASCs are often termed "focused factories" because services are managed around the experience of a particular procedure.
"The entire system benefits from the repetition and specialization: preoperative nursing care, interoperative medical care of an anesthesiologist, radiologist or surgeon, and postoperative care," claims Shapiro, "and the patient benefits."
ASCs are subject to rigorous oversight and independent inspections to assess compliance with both state and national standards. These onsite surveys, like those conducted at hospitals and other facilities, evaluate ASCs on a wide range of demanding clinical, operational and quality standards.
In addition to state and Medicare standards, many ASCs seek additional accreditation from one of four accrediting bodies, which are recognized by CMS for their high standards of quality care. These include the Accreditation Association for Ambulatory Health Care (AAAHC), The Joint Commission, the American Association for Accreditation for Ambulatory Surgery Facilities and the American Osteopathic Association (AOA).
The AAAHC, for example, has 350 practicing healthcare professional surveyors—physicians, nurses and medical directors—who conduct scrupulous surveys and accredit thousands of ASC organizations, according to spokesperson Geoffrey Charleton-Perrin. These professionals also fulfil a consultative and educational function, providing guidance beyond accreditation for continuous quality improvement.
Currently, ASCA says more than 90% of ASCs are at least partly physician-owned. ASC detractors take issue with this ownership status saying it induces self-referrals.
But Spencer calls this a "hollow argument," citing the Stark Law, which regulates and outlines physician investment guidelines in 11 designated health services but does not impose restrictions on a physician's ability to invest in ASCs.
Investments in ASCs, however, must comply with state laws and the federal Anti-Kickback statute which provides certain safe harbor protections that require the full compliance of each physician investor who  must: be in a position to refer patients directly to the ASC and perform surgery on such referred patients; derive at least one-third of medical practice income from procedures performed at the ASC; and perform at least one-third of procedures that may be performed in an ASC at the investment entity ASC if the investment is in a multispecialty center.
Lane Koenig, KNG founder and president says "our research has found the literature overstates the importance of self-referrals."
Spencer also claims a high standard of care and outcomes result when physicians assume the financial risk of ownership.
Competition
Currently hospitals are trending toward opening free-standing centers, sometimes collaborating with physicians. Still, hospitals are facing competition from ASCs, says Caroline Steinberg, vice president of trends analysis at the American Hospital Association.
Steinberg claims consumers are not aware that nonhospital surgery centers have a lower regulatory threshold, less stringent quality standards and no emergency backup.
Shapiro disagrees. "ASCs have all the necessary safeguards in place to manage an emergency and ensure patient safety," he says, "including patient transfer agreements with nearby hospitals. In fact, because of its confidence in the quality of care it provides, the ASC industry has long advocated for a national quality reporting program for ASCs, which Medicare introduced this year."
When it comes to infection prevention, adds Shapiro, ASCs are also the only surgical providers complying, as mandated by Medicare, with an extensive and comprehensive infection prevention checklist developed collaboratively by Medicare and the Centers for Disease Control and Prevention.
Also precautionary: Patients with comorbidities typically are treated at hospitals. ASC patient selection is based on the whole patient, including evaluation of the home environment to which a patient will be discharged.
The Joint Commission alone accredits 500 ASCs, two-thirds with "deemed status" accreditation and CMS certification, says Mike Dye, senior associate of the ambulatory care program. The Joint Commission represents the gold seal of approval that assures patients ASCs meet the exact same expectations as hospitals. "Accredited surgical care is an indicator of quality," Dye says.
Dye emphasizes that all accrediting organizations perform unannounced onsite surveys which afford patients with added assurance; no one is prepping ahead of time.
Also, Koenig claims ASCs have helped to meet the increased demand for preventative services like colonoscopies and upper gastrointestinal endoscopic (GI) procedures and make consumers more aware of the early diagnosis, treatment, quality of life and cost benefits of these services.