Cable Carries News Corp. to 3Q Beat; Shares Jump in Late Trading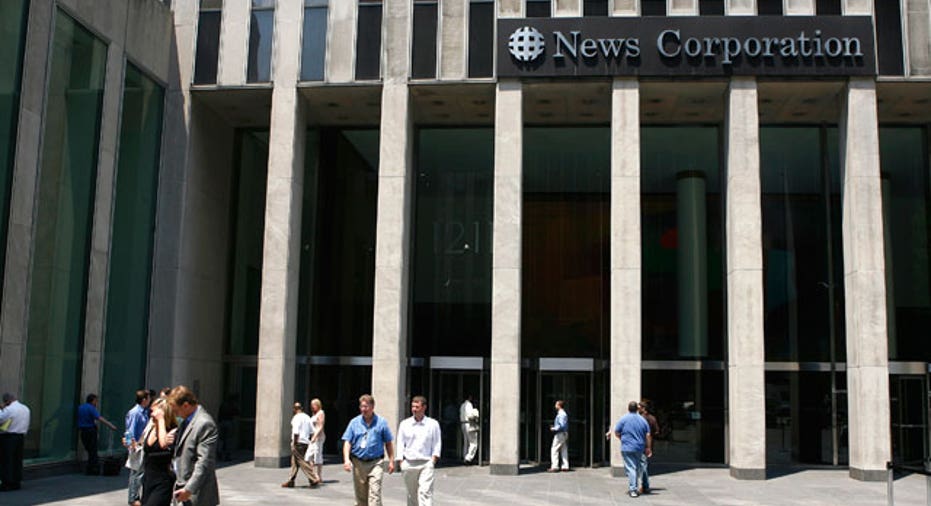 Led by its cable operations and film division, media heavyweight News Corp. (NASDAQ:NWSA) beat the Street on Wednesday amid a 2% gain in fiscal third-quarter revenue and unveiled plans to double its share buyback program to $10 billion.
Shares of the parent of FOX Business and The Wall Street Journal jumped 5% in after-market trading in response to the developments.
New York-based News Corp. reported net income of $937 million, or 38 cents a share, last quarter, up 46.6% from the year-earlier period when it earned $639 million, or 24 cents a share. Excluding one-time items, it earned 37 cents a share, topping the Street's view of 31 cents.
Revenue rose 2% to $8.4 billion, compared with consensus calls for $8.24 billion.
"Once again News Corporation showed strong operational momentum in the quarter, driven by significant growth at our Cable Network Programming and Filmed Entertainment segments," CEO Rupert Murdoch said in a statement.
Encouraged by the results, News Corp. said its board of directors has signed off on plans to boost its share buyback program by $5 billion, to $10 billion.
Shares of News Corp. leaped 5% to $20.35 after Wednesday's close, putting them on pace to add to their 2012 gain of 8.4%.
News Corp. detailed some of the costs tied to the hacking scandal that has engulfed its British newspaper division. The company took a $63 million charge tied to the costs of the ongoing probe that began after the closure of The News of the World tabloid.
News Corp. also took a $27 million pre-tax impairment and restructuring charge tied to its international newspaper business, but it's not clear if that was related to the scandal.
News Corp.'s quarterly results were highlighted by a 16% jump in revenue at its cable network business, which enjoyed double-digit growth at Regional Sports Networks, FX Network and FOX News. Affiliate revenue rose 15% domestically and 31% internationally.
Meanwhile, News Corp. said its filmed entertainment division generated an operating profit of $272 million last quarter, up from $248 million the year before.
On the other hand, operating income declined by $21 million, to $171 million, at its television arm due to the absence of the revenue generated by the Super Bowl the prior year.
Excluding charges, operating income at its publishing unit fell by $31 million due to a decline in ad sales in Australia and the U.K. and the tabloid closure.