Young entrepreneurs, scientists and activists are flocking to crowdfunding sites, from a group of 12-year-old girls photographing Earth from space to an award-winning iPhone case designer.
1. No. 1: Building an Ultralight Airplane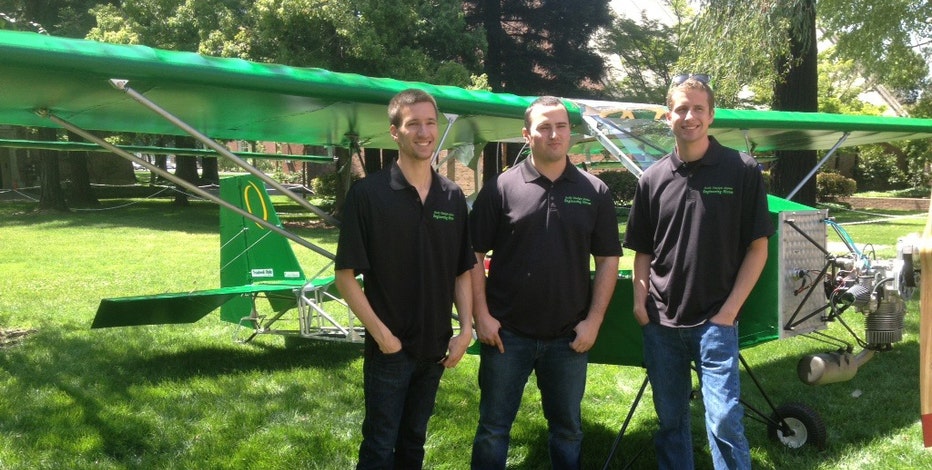 ---
Who: Michael Conway, Patrick Green and Tyler Sandelin What: An ultralight airplane for the trio's senior design project Site: GoFundMe Goal: $10,000 Raised: $12,840
Michael Conway, who created the fundraising page on website GoFundMe.com, says he and his classmates at the University of the Pacific were all interested in aviation, but their school didn't offer aerospace courses. So, for their senior design project, they decided to build an ultralight single-passenger airplane.
"We wanted it to be really easy to get donations, and when we listed out all the materials, it came to $10,000," says Conway, who says the majority of donations have been from friends and family.
They finished building the 249-pound airplane last week, and while the trio hasn't received a grade yet, Conway says, "I'm sure we'll get an A."
2. No. 2: Photographing Earth from Space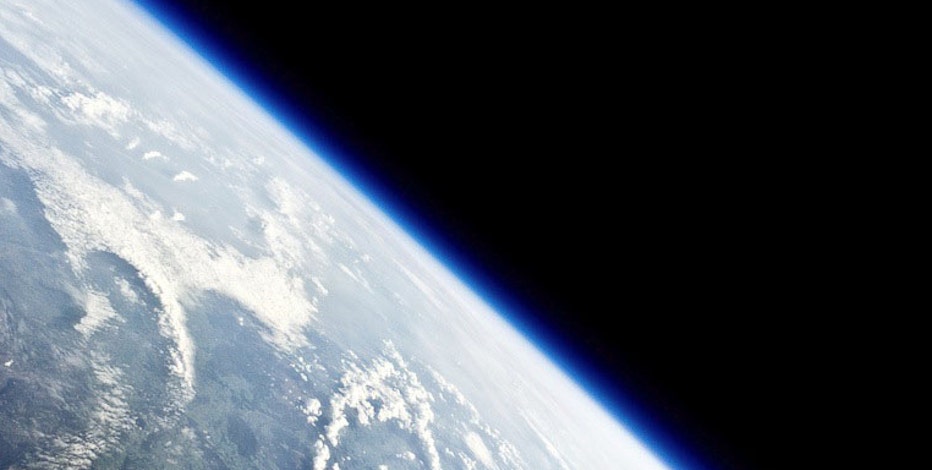 ---
Who: Anna Scifres, Hope Hardison, Emma Brittenham, Mini Ganesh, Lexi Stewart and Maia Madison What: A photography project of Earth from near-orbit Site: Kickstarter Goal: $3,600 Raised: $5,100
Anna Scifres, a sixth grader from Bowling Green, Kentucky, and her father recruited five of Scifres's friends to embark on a summer science project: taking photos from near-orbit. Initially, the girls thought about hosting a bake sale to raise the needed funds, but Scifres's father David pointed out getting to their goal of $3,600 was going to take a whole lot of cookies.
So, the group took to Kickstarter – and blew past their original goal.
"Most people don't want to donate $500 – but a lot more will donate $25," says Mini Ganesh, on what the crowdfunding experience taught her.
Aside from being successful in their quest to photograph earth from a weather balloon, Scifre says the project taught her a lot about teamwork. "If it had just been me and my dad, we might not have raised the money, but all the other people had connections, too," she says.
3. No. 3: Creating an Innovative iPhone Case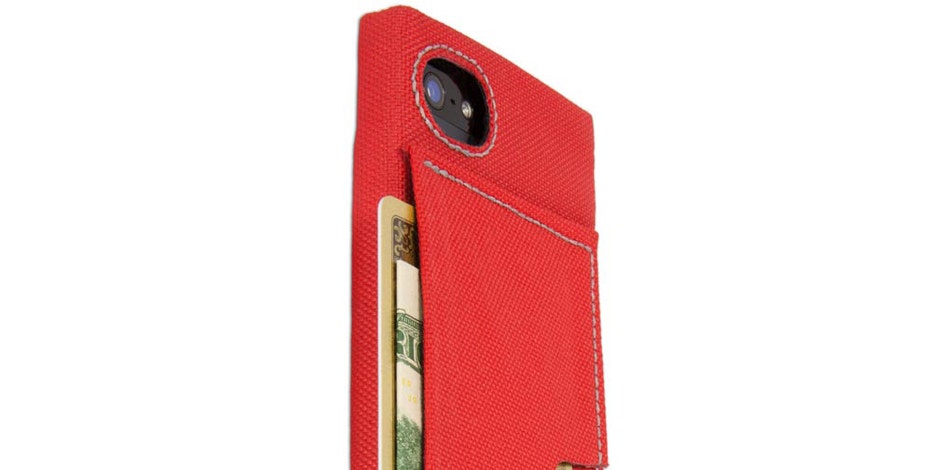 ---
Who: Mark Donne and Jason Maloney What: diffr3nt: an iPhone case/wallet hybrid Site: Kickstarter Goal: $4,000 Raised: $4,609
In his junior year of college, Mark Donne searched around for an iPhone case that wasn't made of rubber or plastic (he didn't like the way they felt), but says he couldn't really find one that fit the bill. When the iPhone 4 came out, Donne realized the size of the phone was almost the exact same size as a credit card – and then he says an inspiration struck, for a case that would be part-iPhone protector, part-wallet.
"The idea solidified when [my co-founder Jason Maloney] and I saw girls carrying credit cards behind the rubber of their iPhone cases," says Donne.
After creating mockups for a canvas case that could separately contain cards or cash, Maloney and Donne saved up $13,000 and found a manufacturer interested in matching that amount.
To help with some of the additional expenses for the handmade cases, which are sewn together in Torrington, Connecticut, Donne turned to Kickstarter.
"We also wanted to gain a little more traffic and publicity, and we saw how successful other Kickstarter ventures had been," says Donne.
Recently, the diffr3nt cases were named the second most popular iPhone case on Lifehacker.com, after industry leader OtterBox.
4. No. 4: Putting Together a Community Service Network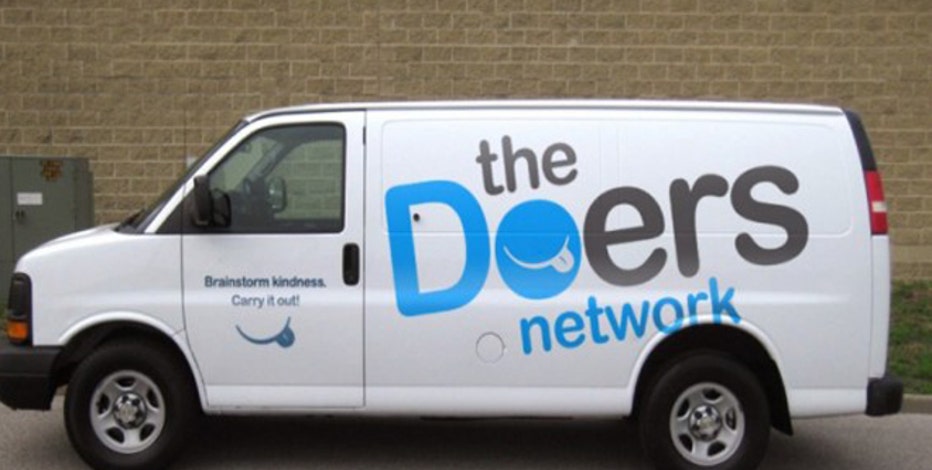 ---
Who: Jesse Speer What: A network encouraging "random acts of kindness" Site: GoFundMe Goal: $1,000 Raised: $900
Jesse Speer, a senior at Manhattan's School of Visual Arts, says he was inspired to create "The Doers Network" from his experience going on short-term missions trips with his church in New Jersey.
"I had the idea in the back of my head for years to create a network of people that would engage in random acts of kindness," says Speer.
With the $900 Speer raised on GoFundMe to launch the Doers Network, Speer made t-shirts and had a group walk around a local shopping mall, handing out $5 bills to strangers and paying for their meals in food courts.
The experience taught Speer the difficulties of fundraising – even for a good cause. "Even with tools like Facebook and Twitter, you need to market yourself. It doesn't take care of itself," says Speer, adding he needed to keep pushing others to donate in order to fund the project.
5. No. 5: Advocating on Behalf of Teen Girls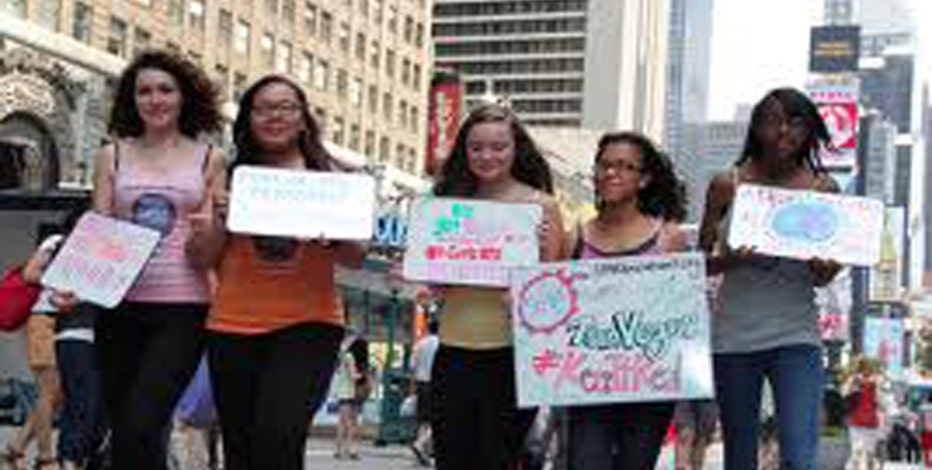 ---
Who: Alice Wilder and SPARK What: An organization committed to stopping the sexualization of teenage girls Site: Piggybackr Goal: $10,000 Raised: $5,110
Seventeen-year-old Alice Wilder is a blogger for SPARK, an organization devoted to ending the sexualization of teen girls and committed to raising girls' self-esteem.
The organization is raising money to fund summer training, where SPARK's bloggers will learn about "being better writers, using the Internet more effectively and how to speak in public," says Wilder.
Wilder says raising money on Piggybackr has been more effective than reaching out to family or friends.
"I'm in high school, and my friends don't have a lot of money," says Wilder.
SPARK gained media attention last year when 14-year-old member Julia Bluhm started a petition to get one digitally unaltered photo in every issue of Seventeen magazine.