Buzz Kill: FDA Will Investigate Added Caffeine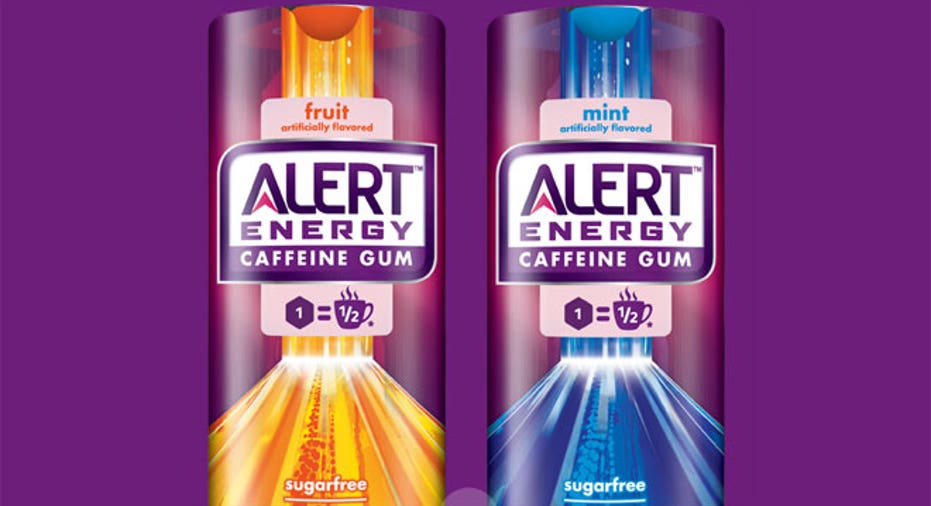 Wrigley's new Alert Energy Caffeine Gum has prompted the U.S. Food and Drug Administration to look into the potential impact added caffeine may have on children and adolescents.
The FDA said on Monday it was taking a "fresh look'' at the issue in response to the launch of a new caffeinated gum, "and if necessary, will take appropriate action.''
Wrigley's new gum is the latest product to tout added caffeine. While the FDA did not name the gum in its statement, Wrigley launched the product this month. One piece of the gum contains 40 milligrams of caffeine, about as much as half a cup of coffee, according to Wrigley, which is owned by Mars Inc.    Wrigley could not be immediately reached for comment on Tuesday. The company says it has been marketing the gum as an energy product for adults aged 25 to 49.
"The only time that FDA explicitly approved the added use of caffeine in a food was for cola and that was in the 1950s,'' Michael Taylor, FDA deputy commissioner for foods and veterinary medicine, said in the FDA's Monday statement on its web site.
"Today, the environment has changed. Children and adolescents may be exposed to caffeine beyond those foods in which caffeine is naturally found and beyond anything FDA envisioned when it made the determination regarding caffeine in cola.''