Burger King and Budweiser partner up
Two American icons, Burger King and Budweiser announced on Wednesday that they are teaming up to revive the beermaker's 2000 Super Bowl spot, "Whassup" and create a limited-edition burger this summer.
"The American Brewhouse KING Sandwich, in partnership with Anheuser-Busch InBev, will not contain any beer but will have over a quarter pound of beef among other add-ons and will cost $6.19. The combination of two brands to celebrate the summer is the ultimate pairing, according to Budweiser.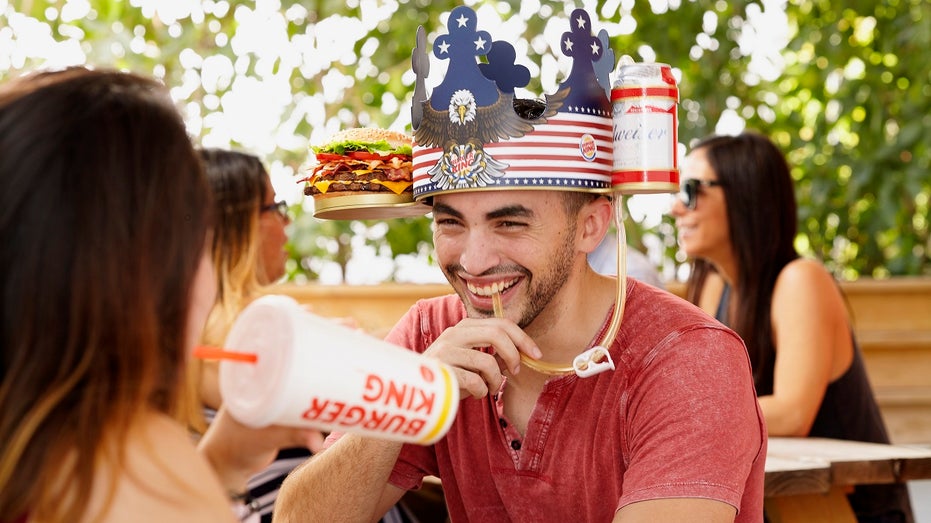 Under the partnership, Burger King, which only sells booze at some of its high-end "Whopper Bar" restaurants in markets like Miami and Las Vegas, will also hand out alcohol-drinking headgear sets to any of its customers 21 and over.
The TV spot featuring the brands will begin broadcasting this week and will also appear on both of the companies YouTube channels.
This isn't the first time the Budweiser name has been used to sell a burger. In 2016, both Carl's Jr. and Hardee's had the Budweiser Beer Cheese Bacon Burger with Budweiser Beer Cheese fries.