Bulb Ban Brings Disruption to the Living Room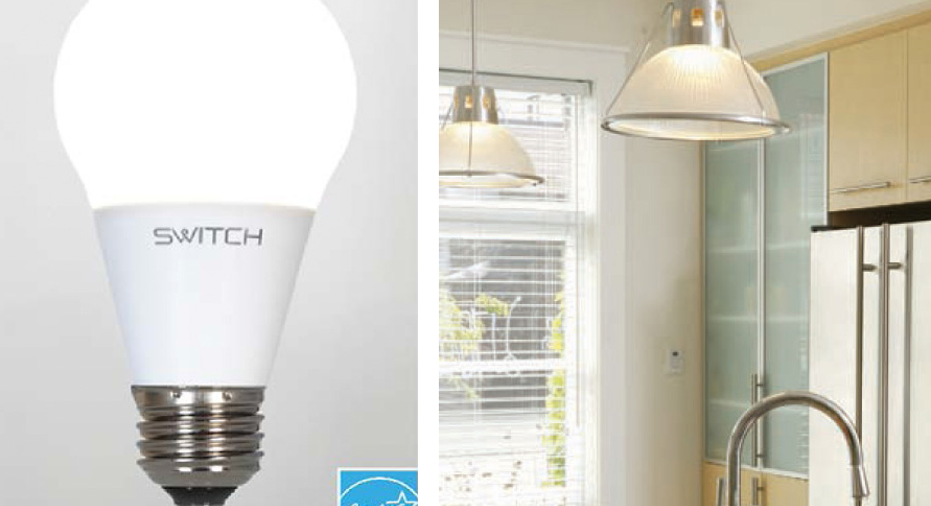 The incoming ban on 40- and 60-watt bulbs has some LED-manufacturers glowing.
Beginning on Jan. 1, it will be illegal to import or manufacture the everyday light bulb in the U.S., in line with the Energy Independence and Security Act. Stores will be able to sell existing inventories in 2014, but once they run out it will be lights out for the popular bulb.
Though FoxNews.com reports interior decorators are stocking up on incandescents before they disappear from shelves, the phase-out is being accommodated by traditional manufacturers like GE and Philips, says National Electrical Manufacturers Association spokesman Kyle Pitsor. He says it is better this was addressed on the federal level, rather than a patchwork of state regulations.
And it's also good news for some LED-making little guys.
The Opportunity for LEDs
According to NEMA, incandescent bulbs currently make up 64.5% of the market – but more energy-efficient alternatives are gaining steam, says Pitsor. Shipments of incandescent lamps were at an all-time low earlier this year, according to NEMA data, and more efficient compact fluorescent lamps (CFLs), which have been around since the late '80s, are growing steadily in popularity.
But public perceptions of fluorescent lights, and their use in office and school settings, haven't done any favors for CFLs. While they last longer than their incandescent counterparts, CFLs still flicker when turned on, like traditional fluorescents, and they are also significantly more expensive upfront.
LEDs – which are associated with high-tech TVs and smartphones – will likely see a much warmer welcome, says technology analyst Roger Kay, CEO of Endpoint Technologies Associates. CFLs can last as long as 10 years, while LEDs can last for more than 20 years.
"The marketing image is much crisper than that of compact fluorescents, so I do think that will help with adoption," says Kay.
For both CFLs and LEDs, higher price points than the everyday incandescent have turned some buyers away: A 6-pack of Cree 60-watt LED bulbs is sold for $78 at Home Depot, while a comparable pack of incandescent bulbs goes for less than $10. But Kay says the Jan. 1 phase-out will be a driving force for LEDs, and more competitors in the space will drive costs down. The Department of Energy forecasts that LED lights will represent 75% of all sales by 2030.
Some generous utility-company rebates are also making the future look bright for LED entrepreneurs like SWITCH Lighting CEO EC Sykes.
"It makes the transition not so tough from incandescent bulbs," says Sykes.
SWITCH sells 60-watt LED bulbs for $12, but thanks to local utility provider rebates, he says some U.S. consumers will be able to buy his bulbs for just $3. SWITCH is also giving buyers a lifetime warranty.
Adoption of more efficient bulbs like these due to the new regulations is expected to cut electric bills by $13 billion a year, according to the Alliance to Save Energy, and eliminate the need for nearly 60 mid-sized power plants.
Banking on High-Tech Innovations
Silicon Valley startup Intematix, which has received $63 million in funding from investors including Draper Fisher Jurvetson and Crosslink Capital, announced plans for an IPO last month. The company, which specializes in producing the phosphor combinations used to make LEDs glow, has more than 400 issued or pending patents, says strategic marketing senior director Julian Carey.
Another Silicon Valley startup, Soraa, counts LED inventor Dr. Shuji Nakamura among its founders. While Soraa is focused on commercial LEDs that are used in restaurants, hotels and stores, CTO Mike Krames says the new ban is "only good news" for the company. Krames says Soraa prides itself on providing full-spectrum lighting that is comparable to those produced by incandescent or halogen lamps.
"We have a lot to offer there. We are seriously considering the consumer, though we have not made any plans public about that at this point," says Krames. Soraa has raised more than $100 million from NEA , Khosla Ventures and NGEN Partners.
And aside from just replacing incandescent bulbs with energy-saving alternatives, some are saying the phase-out will help create an appetite for even more high-tech solutions.
Dallas-based iLumi, which has raised more than $200,000 from backers on crowdfunding platforms Kickstarter and Indiegogo, is making its first shipment in 2014 of multicolored, intelligent LED lights that last for up to 20 years and can be controlled using a mobile app.
iLumi CEO Corey Egan believes the phase-out will "absolutely, 100%" help his company get off the ground.
"It's presented an opportunity where folks could think and change the behavior on how they view lighting," says Egan. "Residents are now starting to pick up on it … that these lights pay for themselves over time."