Broke at Big U? Short-Term College Loans May Help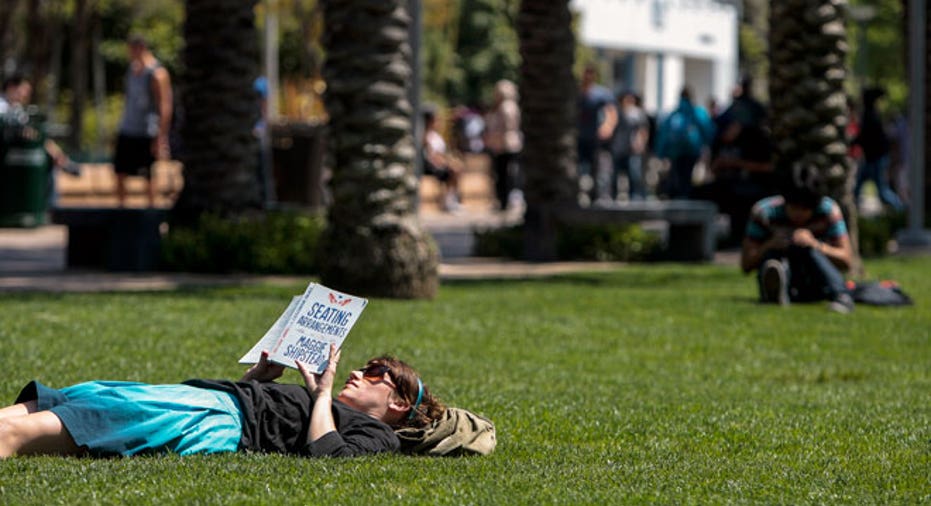 College students know all too well what empty pockets feel like. An unbudgeted rent deposit, surprise school fee or emergency car repair can flatten a wallet faster than a floating keg can kill a frat party. But there is a way to get hold of some quick cash: short-term emergency student loans from the college.
Details vary from campus to campus (see chart for some examples), but typically, loans of up to $1,000 are available with little or no interest. You can get them within a day or so of applying, but you also have to repay them within a few months. Still, for a temporary cash crunch, they may be an attractive alternative to running up credit card debt, taking a cash advance, pawning grandma's necklace or humbly asking parents to fork over more money.
No organization keeps statistics on the number of colleges that offer short-term or emergency loans. But many colleges include details about them on their financial aid Web pages. The programs seem to be most prevalent at public colleges and universities.
"If it's available at your school, it's an ace up your sleeve if you need it," says Kalman A. Chany, author of "Paying for College Without Going Broke." He says an emergency loan can be helpful if, for instance, you find yourself short for the housing bill or a relative dies and you need a plane ticket home.
Not an emergency beer fund The loans are meant to be a financial bridge for urgent needs. For example, Appalachian State University in Boone, N.C., offers one-month, interest-free loans capped at $275, with a 1 percent fee (maximum: $2.75). The loans have a "nearly 100 percent approval rate," according to Donna Jones, a business officer at the college.
Most applications come at the very beginning or end of the semester, and the most common recipients are students who struggle with rent while waiting for financial aid, says Jones. Others have unforeseen medical expenses or need car repairs. Jones says the college won't extend loans to cover court costs or routine bills.
As with most loans, consumers need to understand the terms, fees and potential downsides if they fail to repay, warns Chany. Defaulting on a short-term student loan could lower your credit rating, cost you late fees and keep you from registering for classes.
Dwindling need College officials say they're actually making fewer short-term loans than they were a decade or two ago. That's because changes in the system have sped up disbursements of traditional financial aid, meaning that fewer students are caught in a financial bind while waiting for their money to arrive.
Jones recalls an afternoon 20 years ago when 150 Appalachian State students were lined up for emergency loan checks. Today, the college typically makes fewer than 10 short-term loans per semester.
Several factors are behind the dramatic drop. Students apply a lot less often than they used to because they have more options for traditional financial aid, says Jones. And the university has tightened  lending requirements as it tries to ensure that students have a way to repay.
The University of Nebraska has seen a big drop in applications, too. In the 1991-92 school year, the college awarded $1.4 million in short-term loans. Last year, it gave out just $123,000 worth of 90-day loans (capped at $500, or $1,000 with a co-signer), says Craig Munier, director of the office of scholarships and financial aid at the school.
Munier says the program was created years ago to help students who had expenses while waiting for their financial aid checks. But with that system streamlined, short-term loans are less vital today.
"It seems that maybe its necessity is significantly less than it once was," he says. "But when you have a car that's not running and you don't have a way to get to class, getting $500 to get your car repaired is very helpful."
See related: Americans look abroad to avoid student loan blues, How credit scores impact some student loan approvals, 4 last-ditch, high-cost loans to avoid, Credit management 101 for new college students