Brika Helping Designers Create, Sell to 'Every Girl'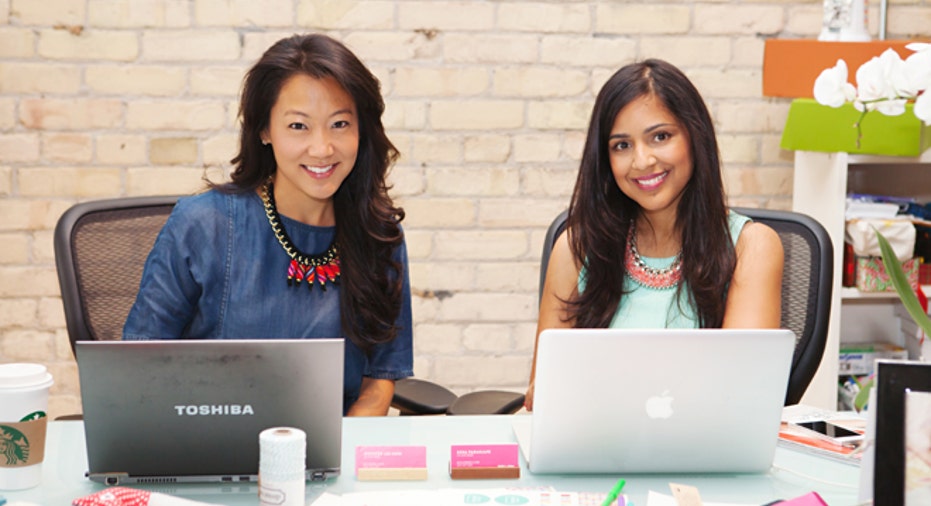 Small Business Spotlight: Brika, @ShopBrika
Who: Jen Lee Koss, co-founder of Brika
What: A curated digital marketplace for handcrafted jewelry, accessories and home décor items made by artisans and designers across North America.
When: 2012
Where: Toronto, Canada
How: Brika co-founder Jen Lee Koss hop-scotched around New England and then across the Atlantic, playing the cello and studying business, before finally landing in Canada five years ago.
The way the New Jersey native met co-founder Kena Paranjape could be described as strategically serendipitous: browsing blogs bored at her private equity job, Koss discovered Paranjape's fashion blog, and became hooked. Koss, looking to make a career move, called Paranjape up, the pair met for coffee and Brika was born.
The goal with Brika, which is a play on the Spanish word for factory "fábrica," is to connect conscious consumers with (often) under-the-radar designers making handcrafted goods. Koss explains that Brika offers local artisans a place to get their products noticed by consumers who "don't have time to sort through the noise" online.
She says a key to the business model is its "curation element," or artisan selection process. She says the process filters out cheap, mass-produced goods in favor of high-quality products.
"If we've done anything right in the past year and a half is building a brand that makers aspire to be a part of," Koss says. And that the "Every Girl" can shop.
Brika currently boasts 300 artisan community members, and according to Koss, the number is growing.
Biggest challenge: Koss says the biggest challenge for Brika, as an ecommerce platform, has been customer acquisition. Getting the mindshare, attention and eyeballs from a potential consumer who is inundated with so many options, she explains, has been a "big lesson learned in being a brand."
"Knowing where your consumer is at all times, not just trying to find her when she's online, but trying to find her in all the spaces that she is, and that's expensive," Koss says. "[But] you have to see us before we can become a part of your repertoire or a brand of choice. And once they do find us, it's great; anyway, we're fighting the fight."