Breaking Down Volkswagen's Diesel Deception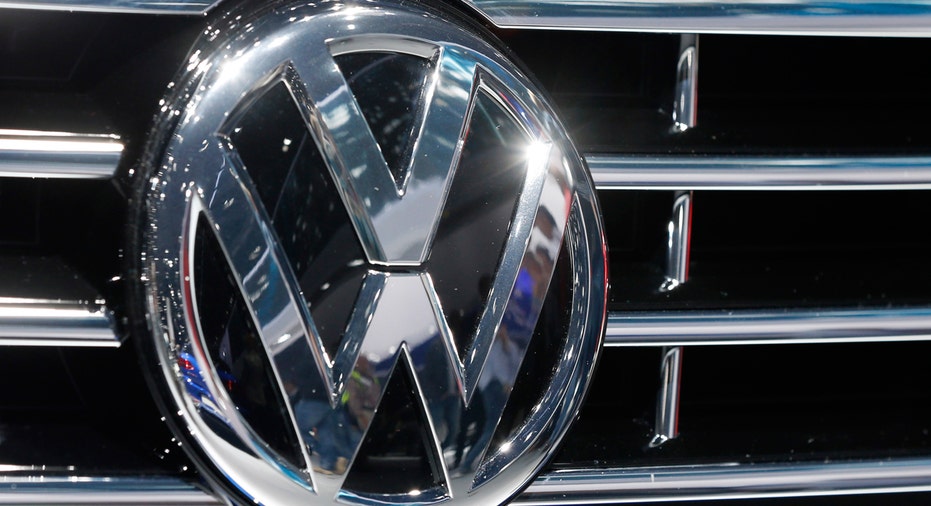 Diesel cars made by Volkswagen are at the center of a growing controversy, leaving nearly half a million U.S. customers wondering what it means for their vehicles.
The German automaker has come under fire since the U.S. Environmental Protection Agency lobbed accusations of cheating on emissions tests, a revelation that has sparked investigations by the Department of Justice and European regulators.
On Tuesday, Volkswagen admitted that as many as 11 million of its diesel-powered cars around the world are skirting emissions laws. The vehicles are equipped with engine management software that can activate the emissions control system when a test is underway. When the car returns to the road, its emissions system is turned off. The EPA said certain Volkswagen diesels emit up to 40-times the legal limit of nitrogen oxides.
For American drivers, the issue affects 482,000 Volkswagen and Audi vehicles with 2.0-liter diesel engines. The cars were sold between 2008 and this year. Volkswagen said discrepancies in emissions levels all involve its Type EA 189 engine, which has been used in Volkswagens and Audis in the U.S., plus some regional brands in Europe.
These affected vehicles were sold to U.S. customers:
2009-2015 Volkswagen Jetta and Jetta SportWagen TDI
2009-2015 Volkswagen Beetle and Beetle Convertible
2009-2015 Volkswagen Golf
2014-2015 Volkswagen Passat
2015 Volkswagen Golf SportWagen
2009-2015 Audi A3
A Volkswagen spokesperson confirmed on Monday that the company told its U.S. dealers to halt the sale of certain diesel models.
Consumer Reports suspended its "recommended" ratings for the Jetta and Passat diesels until the vehicles can be fixed and new tests are conducted, the magazine said on its website.
Volkswagen has not announced any recall plans or potential fixes yet, only saying it is "working intensely to eliminate these deviations through technical measures." The vehicles are safe to drive in the meantime.
C-Suite Shakeup?
The company also allocated 6.5 billion euros, or $7 billion, to cover service expenses and "other efforts to win back the trust of our customers." Volkswagen suggested that it may release new earnings targets for fiscal 2015 at a later time.
If every vehicle in the U.S. violates clean-air laws, Volkswagen could face an $18 billion fine from the EPA.
CEO Martin Winterkorn, who survived an effort by former Chairman Ferdinand Piech to oust him, may ultimately lose his job. German newspaper Der Tagesspiegel said Volkswagen plans to oust Winterkorn, although Volkswagen has denied the report.
Winterkorn apologized again in a video message released Tuesday. "Many millions of people across the world trust our brands, our cars and our technologies. I am endlessly sorry that we betrayed the trust," Winterkorn said, according to a translation.
Why, Volkswagen?
The affected cars had equipment to clean diesel exhaust, so it is hard to determine exactly why there was a "defeat device"—as the EPA called it—to deactivate emissions hardware.
Karl Brauer, a senior analyst at Kelley Blue Book, told FOXBusiness.com that Volkswagen diesels may achieve greater mileage with emissions control systems turned off. The company also could have been seeking to cut down on warranty costs or improve vehicle performance.
Meanwhile, the Los Angeles Times reported that Volkswagen customers received up to $51 million in combined federal tax credits in 2009, the only year that Volkswagen's Jetta diesels were eligible.
Are Diesels in Trouble?
Volkswagen is the only automaker facing scrutiny over diesel emissions. However, U.S. regulators are expected to widen their probe and look into other diesel cars.
A total of 13 brands offer diesels, which are popular with import brands and truck makers. Mercedes-Benz and BMW sell diesel models in the U.S., and General Motors (NYSE:GM) has a diesel-powered version of the Cruze compact sedan. GM and Fiat Chrysler Automobiles' (NYSE:FCAU) Ram offer diesel engines in certain pickup trucks.
Volkswagen, the largest seller of diesels in America, relied on diesel models for 23% of its August sales.
Diesel offers some benefits over gasoline. Since it is less refined, diesel packs more energy. On average, diesel cars can travel 30% farther than vehicles using an equivalent amount of gasoline. Manufacturers also tout diesel's performance benefits, such as greater torque.