BP Tests High-Tech Pumps in Bid for Millennial Drivers
BP (NYSE:BP) wants to make the typically mundane errand of pumping gas a little more entertaining. Enter Miles, a high-tech gas pump that will make its debut Tuesday.
The British oil and gas giant has kicked off a pilot program in New York and Chicago to test consumer feedback on the new gas pumps, which are equipped with Pandora (NYSE:P) music streaming and social-media integration.
Miles uses a pre-recorded artificial intelligence technology to communicate with customers at BP's gas stations. Drivers can input their responses and select an entertainment option through a touchscreen tablet built into the pump.
In addition to providing music through Pandora, Miles can challenge customers to a game of music trivia or record a video e-card that can be shared on social media websites. After filling up, drivers can also choose to have Miles send them a text message with content created at the pump, a like to their Pandora music station, and a special discount.
The company is calling Miles the first major innovation to the pump since the 1980's, when pay-at-the-pump was popularized.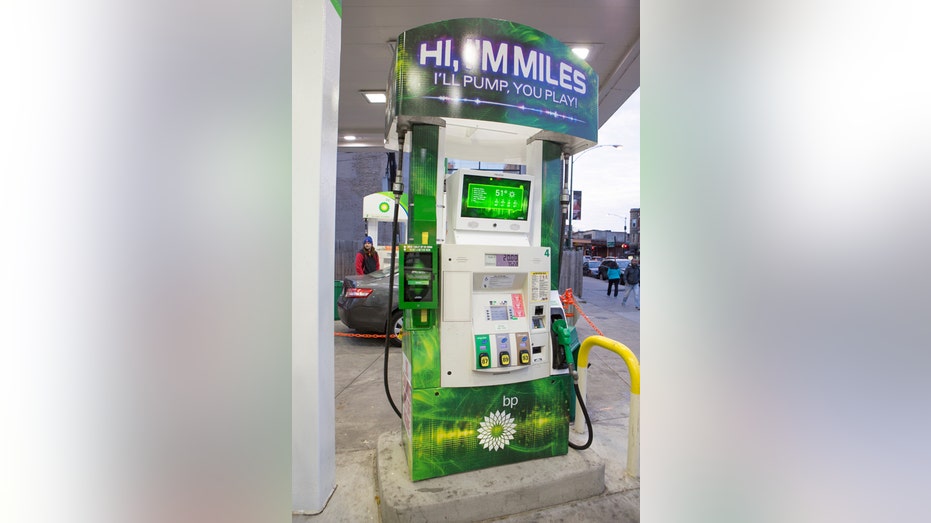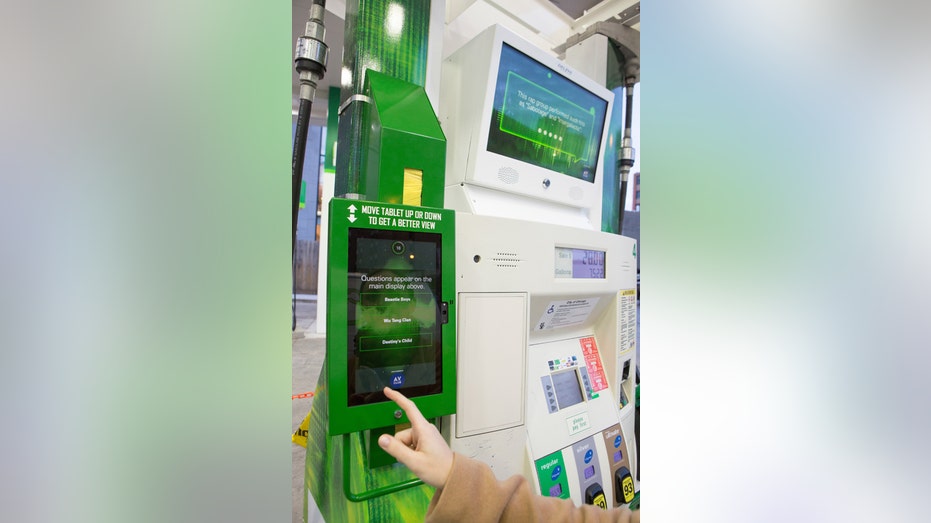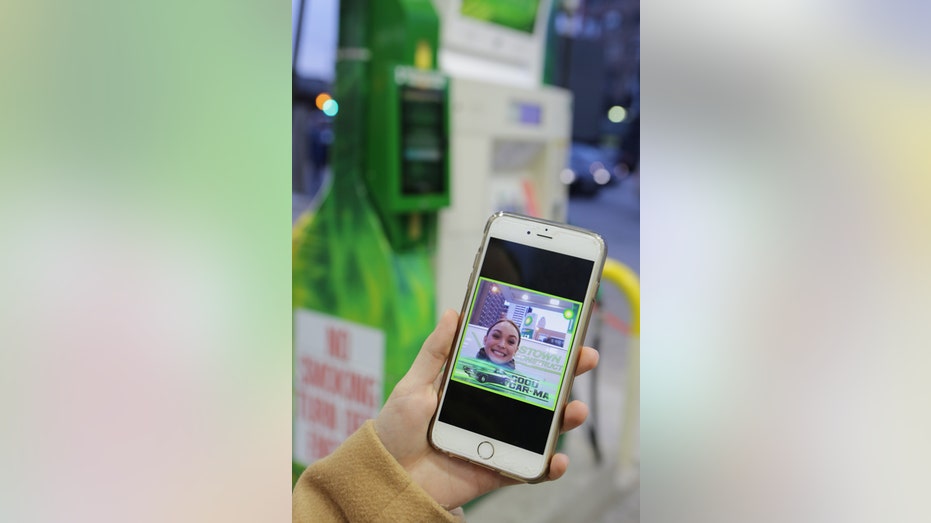 "We spend a lot of time learning about our consumers and what they like. We learned that most people don't really enjoy pumping gas," Donna Sanker, chief marketing officer of BP Fuels North America, told FOXBusiness.com. "This is an opportunity to build a deeper relationship with them."
Miles will be present at four BP gas stations—two in Brooklyn, N.Y., one in Chicago and another in nearby Naperville, Ill. BP's pilot program will run through Feb. 14, 2017.
BP selected New York and Chicago partly because of the millennial populations in those markets. Miles was designed with young consumers in mind, although BP believes the interactive gas pumps can appeal to a wider range of consumers, Sanker said.
BP will measure the program's success by analyzing the number of social media shares and whether customers return to use their coupon from Miles. After Miles retires in February, BP will evaluate if there are more opportunities to deploy the modernized gas pump.
"We hope we are on to something," Sanker said. "The key takeaway for us is to make those few minutes at the pump more interesting and more fun."