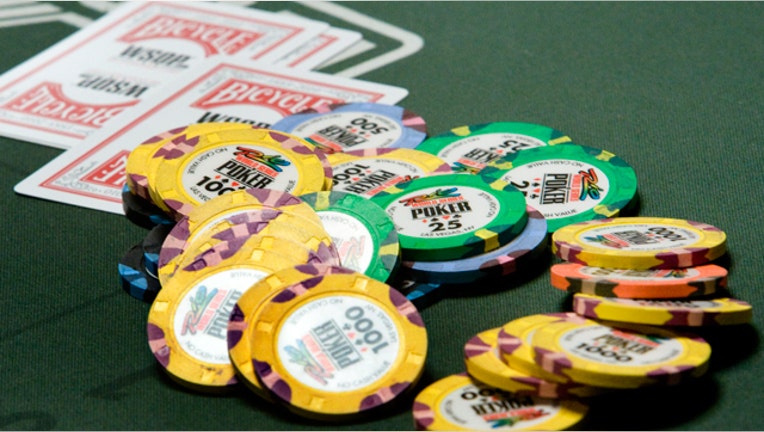 Boyd Gaming (NYSE:BYD) disclosed on Monday a deeper-than-expected fourth-quarter loss due to one-time charges and announced a deal to sell its Echelon site on the Las Vegas Strip for $350 million in an effort to clean up its balance sheet.
Shares of the gaming company dropped about 1% on the news.
Las Vegas-based Boyd said it lost $899.9 million, or $10.24 a share, last quarter, compared with a loss of $491,000, or 1 cent a share, a year earlier.
The net loss was driven by a one-time charge of $994 million tied to the company's decision not to continue developing the Echelon site.
Excluding one-time items, Boyd lost 31 cents a share, missing projections from analysts for a loss of 13 cents.
Revenue rose 3.2% to $625.8 million, trailing the Street's view of $635.4 million.
Boyd announced a deal to sell its Echelon site on the Las Vegas Strip to Malaysian gambling company Genting Group for $350 million in cash. The agreement includes the 87-acre land parcel as well as improvements to the site.
"The sale of the Echelon site is another important step in the ongoing effort to improve our long-term financial position," CEO Kevin Smith said in a statement. "While we remain committed to the Las Vegas market, we determined that developing a large-scale project on the Las Vegas Strip was not consistent with our current strategy."
Boyd said it expects to receive about $157 million in net proceeds from the sale.
Meanwhile, Boyd said the Atlantic City casino Borgata, which it owns 50% of, reported a 16% slump in fourth-quarter revenue to $147.6 million.
Boyd's total costs and expenses surged to $1.66 billion from $551.83 million due to impairment costs.
Shares of the gaming company dropped 1.39% to $6.37 in premarket trading on Monday, putting them on track to extend their 2013 slump of about 3%.