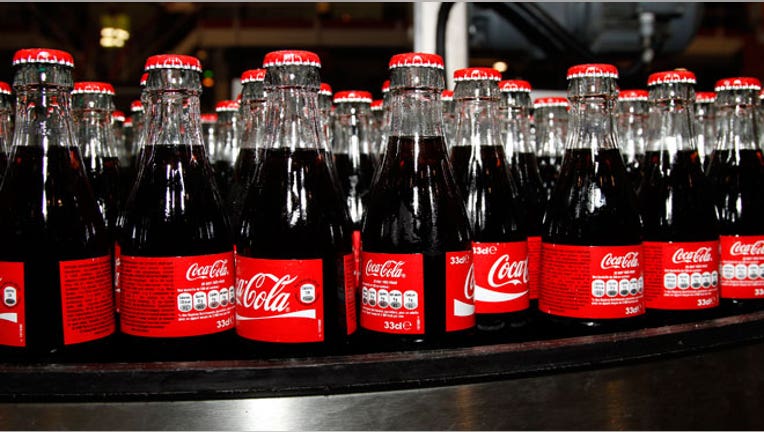 Coca-Cola (NYSE:KO) beat the Street on Tuesday with a 7.9% increase in first-quarter profits as the world's largest beverage company capitalized on a healthy rise in global volumes and higher prices.
Shares of the Atlanta-based blue-chip company advanced just over 1% in the wake of the stronger-than-expected results.
Coca-Cola said it earned $2.05 billion, or 89 cents a share, in the first quarter, compared with a profit of $1.9 billion, or 82 cents a share, a year earlier. Analysts had called for EPS of 87 cents.
Revenue rose 5.9% to $11.14 billion, topping the Street's view of $10.82 billion. Gross margins slipped to 61% from 62.5%.
"Our first quarter results underscore the Coca-Cola Company's resilience and a long-term focus on quality growth in every region of the world," CEO Muhtar Kent said in a statement. "Despite a continued mixed global environment," the company generated "volume growth across every geographic operating group and revenue growth ahead of our long-term growth target."
The iconic beverage company benefited from a 5% bump in global unit case volume, highlighted by a 20% leap in India and a 9% rise in China. Volumes were up 2% in North America, 4% in Brazil and 3% in Japan and Germany.
Coca-Cola brand volume rose 4% last quarter overall and by an even faster pace in emerging markets like Russia, where volumes soared 20%.
At the same time, Coca-Cola said its results were helped by 3% from higher prices and its mix of products.
Wall Street responded positively, bidding Coca-Cola's shares 1.33% higher to $73.40 ahead of Tuesday's open. For the year, though, Coca-Cola has underperformed the broader markets, rising just 3.5%, compared with an 8.9% rally for the S&P 500.