Boomers on the Hunt for the Perfect Retirement Spot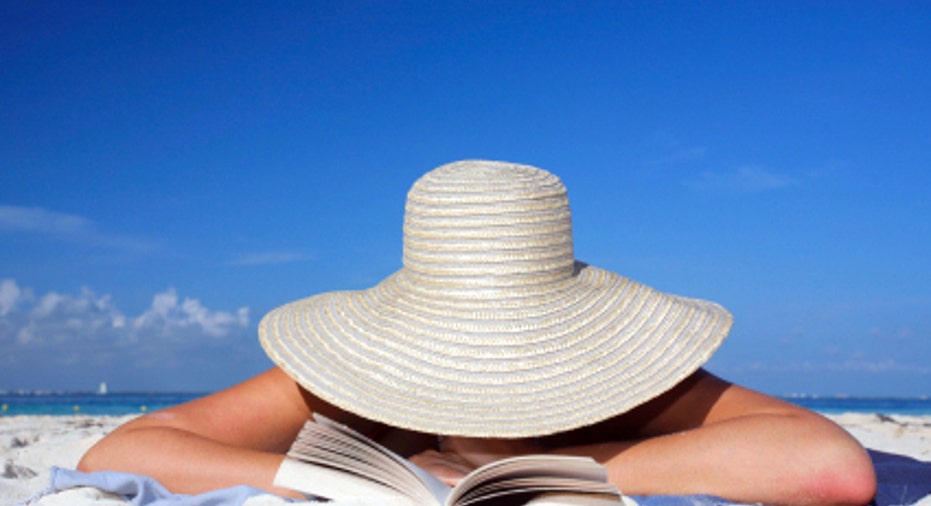 "The Boomer" is a column written for adults nearing retirement age and those already in their "golden years." It will also promote reader interaction by posting e-mail responses and answering reader questions. E-mail your questions or topic ideas to thefoxboomer@gmail.com.
When I was a kid we spent many Easter vacations at my aunt's house in Cocoa Beach, Fla. We would pack up the station wagon, fill the cooler with cold drinks and sandwiches and head south on I-95.
The nearly-20-hour drive didn't bother me because I knew it would be worth it: warm weather and sandy beaches would be my playground for the week. Now, as I approach my 62nd birthday and the temperature continues to drop outside, I find myself thinking a lot about those childhood vacations to the Sunshine State. Wouldn't that be a great place to retire?
When it comes to picking a retirement destination, boomers can't make the decision solely based on weather. Other factors like affordability, access to transportation and walkability, housing and activities should also come into play.
According to a survey released this month by the Consumer Federation of the Southeast.(http://consumerfederationse.com/2012/02/01/new-poll-shows-what-baby-boomers-want/), boomers are increasingly looking to relocate when they leave the workforce, and their decision on where to settle will impact not only on their finances, but also the communities they decide to join.
I spoke with Ron Sachs, spokesman for the Consumer Federation of the Southeast and asked him what baby boomers need to know about picking a retirement location. Here is what he had to say:
Boomer: With thousands of baby boomers retiring every day, what do you find is the most important consideration they take into account on where to retire?
Sach: Baby boomers are going to be a much more active generation than any generation that retired before them. Our survey that was conducted by Mason Dixon shows that boomers that are planning to relocate seek a good climate year round, affordable housing, low taxes, quality and affordable healthcare and a lot of availability of outdoor recreational activities.
Boomer: What should factors should baby boomers consider when looking at moving into a retirement community?
Sachs: Baby boomers are going to be looking for communities that are not too large; urban metropolitan areas that still have a small-city quality and feel to them. Places in the neighborhood of 200,000 to 500,000 residents are going to be more appealing to them than a multi-million dollar urban demographic area.
They should also make sure the community they enter is caring, and offers a chance to  volunteer or get a part-time job. The community should be one where they can quickly assimilate into the ebb and flow of day and night life.
Boomer: Many baby boomers will have to continue to work past retirement just to make ends meet. Would you recommend these working boomers consider moving out of their home state?
Sachs: If we know anything about baby boomers it is their willingness to go outside their comfort zone. Even in their retirement years, we expect baby boomers to deepen the reach of older individuals continuing to work, even if just part time.
It is conceivable that baby boomers will become part-time teachers, or become involved in various volunteer opportunities (paid or not paid), and that becomes a great asset to a community. I do think that working past retirement for baby boomers may take a different form in a different job or profession than where they earned most of their living during their primary working years.
Boomer: Where are the top five best places for retirement?
Sachs: Baby boomers have shown us the way of smaller communities. They are looking at cities that are smaller than typical big cities with good year round climates. They also want affordable housing and lower taxes, so a state that doesn't have an income tax, for example, would be more appealing. It seems that by and large, based on these considerations that southeast states would be attractive to retiring baby boomers: Florida, the Carolinas and Georgia to name a few.
Boomer: With the rising cost of health care, taxes, housing and utilities where are the most affordable retirement communities?
Sachs: Boomers are going to look carefully at states that don't have a state income tax, and Florida is one of those. Florida also benefits by having a great climate with very mild winters-- even in the northern parts of the state. Florida used to be the No.1 retirement destination, but in the last decade, the Carolinas have topped it. But I think Florida is going to have a resurgence with the baby boomer generation because many of them went there as a child and have fond memories.