Boomers: Don't Be Scared of Smartphones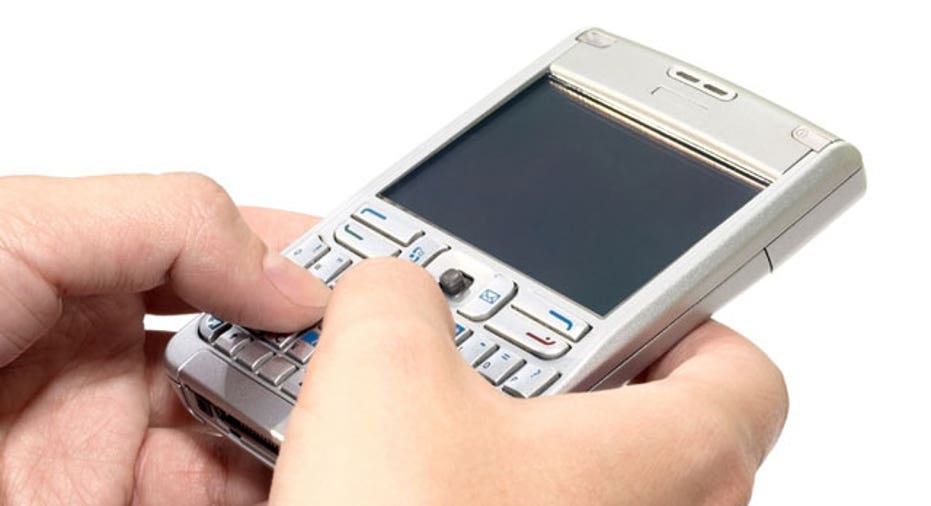 The Boomer is a column written for adults nearing retirement age and those already in their golden years. It will also promote reader interaction by posting e-mail responses and answering reader questions. E-mail your questions or topic ideas to thefoxboomer@gmail.com.
For many boomers, we spent a lot of time watching Captain Kirk conquer his missions on Star Trek each week with technology that we could only dream of having someday.
Well, some of that technology seems to have come true. Decades later, hand-held technology like cell phones and smartphones are a staple in purses and pockets worldwide.
Many boomers are embracing this new technology, and some of us are even becoming early adopters.
Some reports show baby boomers will have an estimated $4.6 trillion in buying power by 2015, which could shakeup the smartphone market.
Boomer David Haverly has had a smartphone for nearly a month and loves it. I am still playing with it, but I am getting used to using everything on it. He even plans to disconnect his home phone once completely comfortable with his device.
I recently chatted with John Marick, CEO of Consumer Cellular, a nationwide provider of cell phones and services, about the boomer generations increased interest in cell and smartphone technology. Heres what he had to say:
Boomer: Most smartphone commercials feature young people using the product. Is the boomer market being overlooked,  and if so, why?
Marick: It is not just smartphone commercials; the wireless industry in general often overlooks boomers as potential customers. That is why Consumer Cellular got into the business, we wanted to make all of the benefits that are available from wireless services and make them affordable to everybody, and we particularly focused on that boomer market.
The big carriers have generally focused their marketing on the masses, who they think will buy, and fully use services. As smartphones have started to mature and become more mainstream, boomers became more interested--as did Consumer Cellular.
If I remember way back, my grandma would never have thought of having a microwave in her kitchen, as they became more mainstream, suddenly she and all her neighbors had a microwave.
Boomer: How can companies take advantage of tech-savvy boomers through apps, accessories, etc.?
Marick: The boomer is more like the rest of the marketplace, and companies need to take advantage  when the adoption occurs. Smartphones have many capabilities, and its core is that users can customize them with apps and programs they want. Once a boomer is comfortable having all that power in the palm of their hand, thats when companies can capitalize. They can target apps and programs based on boomers interests, whether its sports, travel or financial planning.
Boomer: What is the package deal you are offering  50 and older customers, and what are the costs?
Marick: We have rate plans that start as low as $10 and go up to $60. We have messaging data packages that start as low as $2.50 and go up to $20 a month. Our service is flexible, and we have usage alerts that monitor customers minute and data use and alerts them when they are getting close to the top of their package.
Our most popular plans are our $20 and $30 voice plans and then the $5 and $10 level for our messaging and data services. We have some people who use their phone a lot for calling home so they may go up a little higher on a voice plan because they rarely text. We also have people that go the other way, particularly with smartphones and buy a higher data package in order to all their features.
Boomer: I personally use the standard flip phone because that is what I am familiar with. How difficult is it for boomers to learn how to operate smartphones?
Marick: Its important to make sure that people are comfortable with their phone, no matter the type. We did market research to see how more-mature users viewed the smartphone and we were surprised with the results. We thought the older cell users were going to say they were afraid or nervous of using a smartphone. We found that the older cell phone users that made the switch to smartphones said it was easy to switch and are comfortable using it. We have created some simple how to videos to help users convert.
Boomers making the switch to a smartphone should realize they dont have to be able to use every feature and app from the start, there is a learning curve and they should go at their own pace. Overtime using it will become more natural.
Boomer: What features do smartphones offer us with vision problems. Are the size of the numbers and letters adjustable?
Marick: One of the nice benefits of touch-screen smartphones is users can alter the size of much of the text.
For a long time, the cellphone industry was making a push to try and shrink flip and other type of phones down, which meant the buttons shrunk and the screens got smaller and smaller. The smartphone has really gone in the opposite direction: they say a bigger screen is better.
E-mail your questions to thefoxboomer@gmail.com.