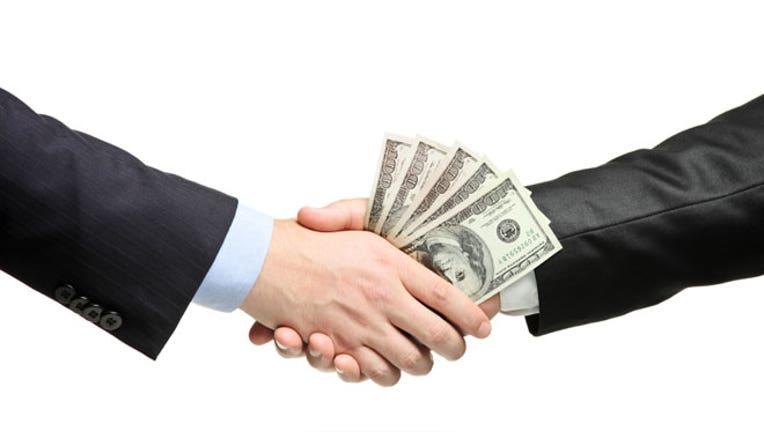 More workers than ever are finding a little something special in their paychecks this year.
Sign-on, spot and retention bonus programs are at an all-time high, according to a new study from WorldatWork, a nonprofit human resources association for professionals and organizations. All three types of bonuses are significantly more common in 2014 compared to 2010, with referral bonuses also on the rise.
Specifically, 74 percent of businesses are awarding signing bonuses this year, up from 54 percent in 2010. Meanwhile, the number of spot-bonus programs, informal recognition that is delivered in cash, spontaneously or "on the spot," have increased by 17 percentage points in the last four years. Additionally, 51 percent of organizations are paying out retention bonuses, up from 25 percent, while referral bonus programs have seen a 3 percentage-point increase.
"The uptick in sign-on and retention bonus programs may indicate that the war for key talent could be heating up as the economy improves, leading to an increased focus on attracting and retaining employees," Rose Stanley, WorldatWork's total rewards practice leader, said in a statement. "In addition, with continually small incremental increases in merit budgets, spot bonuses may be a means to recognize talent for special excellence during the year."
Overall, organizations have offered an average of three bonus programs this year, up from just two in 2010.
While referral bonuses are still very important, it appears businesses are focusing their strategies on attraction, retention and recognition through spot bonuses, Stanley said.
"Employers are using the sign-on and retention bonuses to attract and retain the talent that they need," she said. "They are targeting spot bonuses as an additional means to recognize employees that are excelling when other forms of cash compensation have been restricted."
Results showed that spot bonuses are most commonly given for special recognition, going above and beyond, and completing projects. Nearly all of the organizations surveyed said that employees below upper management are eligible for spot bonuses.
The study was based on surveys of 811 WorldatWork members, most of whom work at the managerial level or higher in the headquarters of a large North American company.
Originally published on Business News Daily.