Boeing's 1Q Profits Fly Above Estimates; Stands By '11 View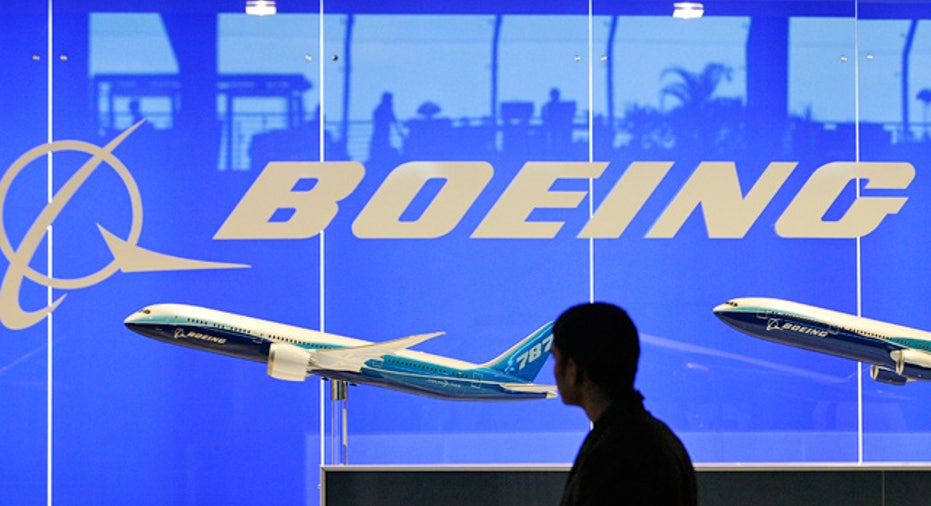 Boeing's (NYSE:BA) profits received a 13% bump in the first quarter, prompting the aerospace and defense giant to stand by its full-year guidance.
Chicago-based Boeing said it earned $586 million, or 78 cents a share, last quarter, compared with a profit of $519 million, or 70 cents a share, a year earlier. Analysts had been calling for EPS of just 70 cents.
However, sales slid 2% to $14.9 billion, trailing consensus calls on Wall Street for $15.14 billion. Boeing said its backlog increased to $329 billion last quarter and it expects to deliver 485 to 500 commercial airplanes in 2011.
"We're off to a good start in an important year for our company," CEO Jim McNerney said in a statement.
Despite turbulence in the global economy in recent months, Boeing said it is standing by its full-year EPS projection of $3.80 to $4.00, compared with estimates from analysts of $4.08. Sales are expected to range between $68 billion and $71 billion, mostly in line with expectations for $69.19 billion.
"Our outlook remains positive, and our people are focused on meeting customer commitments, driving productivity and competitiveness gains, and capturing growth opportunities in our Commercial Airplanes and Defense, Space & Security businesses," said McNerney.
Boeing said its commercial airplane revenue fell 5% to $7.1 billion last quarter amid planned lower 777 deliveries. First deliveries of its long-delayed 787 are expected in the third quarter.
The company's defense, space & security's division posted $7.6 billion in revenue, nearly unchanged from the year before.
Shares of Boeing rose 0.79% to $76.15 Wednesday morning, giving them a 2011 gain of nearly 16%.