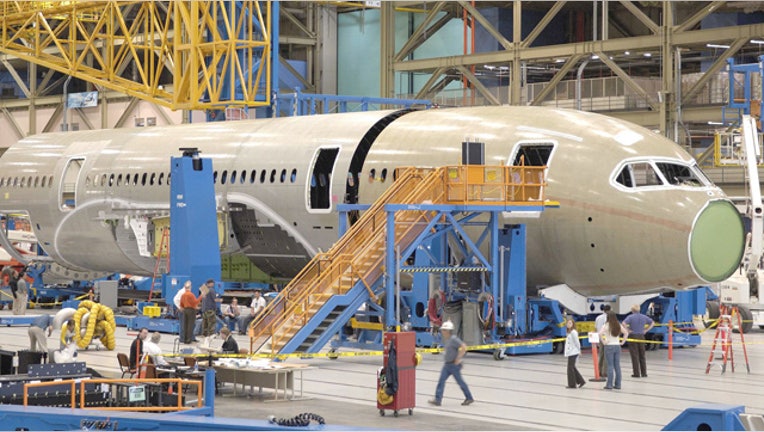 Boeing (NYSE:BA) cemented an order on Monday worth almost $1.5 billion to build a slew of jumbo passenger jets for Pakistan International Airplanes.
The Chicago-based aerospace giant said the deal includes a firm order of five 777-300ER (extended range) jets as well as the purchase rights for an additional five.
"We are proud that Pakistan International Airlines is a special Boeing customer that continues to invest and trust in the industry-leading capabilities of the 777 family of airplanes," Marty Bentrott, vice president of sales for the Middle East, Russia and Central Asia for Boeing, said in a statement.
Given recent cutbacks in the U.S. defense budget, Boeing has had to increasingly rely on sales to international airlines as a way to boost sales. Last week Indonesia's Lion Air inked a deal to buy 230 planes from Boeing for $22.4 billion -- the largest ever for Boeing by both dollar amount and the number of planes.
The 777-000ER ordered by Pakistan features dual twin engines that are built by General Electric (NYSE:GE) as well as the Boeing Signature Interior, which includes wider seats, wider aisles and more headroom.
"The spacious 777-300ER has been an integral part of our long-range fleet renewal program and its excellent operating economics, long range capability and reliability will allow us to expand into new long-haul markets," said Nadeem Yousufzai, managing director of Pakistan International Airlines.
Last year Boeing sold 200 of the 777 jets in 2011, setting a new company record.
Boeing's shares, which have risen less than 3% so far this year, were inactive on Monday as     U.S. markets were closed in observance of Presidents Day.