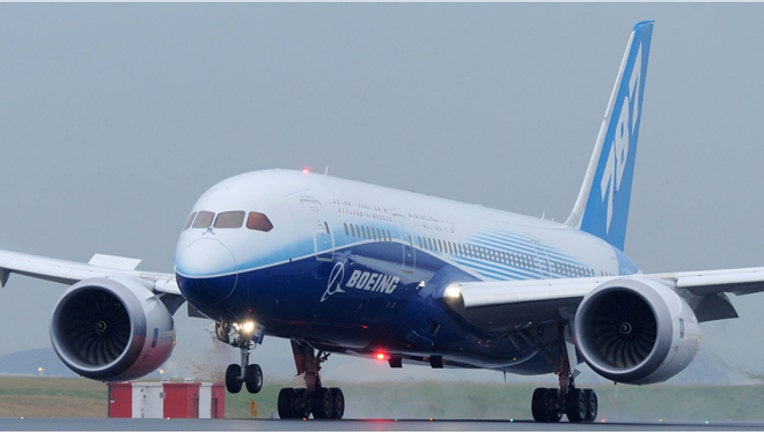 Boeing (NYSE:BA) completed a 787 test flight Friday afternoon, and if all went as planned, the company could soon receive regulatory approval for its redesigned battery system.
The flight, which lasted nearly two hours with Federal Aviation Administration officials on board, was the final certification test for the Dreamliner's lithium-ion battery. Data from the flight will be submitted to the FAA.
Shares of Boeing jumped on the news, closing at $86.17 to end the day up 1.4%.
Boeing is also reportedly packaging battery-repair kits for its grounded jet, even though the plane maker is still waiting for final approval from the FAA.
The Wall Street Journal, citing sources familiar with the details, said Boeing would send the kits to airlines once the FAA approves of the fix.
Boeing spokesman Marc Birtel said the company has not shipped any battery kits to customers.
The report noted Boeing's optimism the FAA will give final approvals within a few weeks. Once it gets final approval, Boeing can begin installation of the redesigned systems.
Boeing is also said to be readying a test flight, supervised by the FAA, for Friday. Limited passenger flights on 787 jets could resume by the end of this month if the certification test flight goes as planned.
Battery repairs would be done by airlines, but Boeing plans to send nine groups of its airplane-on-the-ground mechanics to assist airlines with the four or five-day installation process for each jet, the Journal said.
Packaging the repair kits now would allow Boeing to begin the installation process quickly, the report noted, although any last-minute design adjustments by the FAA could derail those efforts.
Birtel said "details about the AOG teams are considered proprietary," although he confirmed the formation of a series of AOG teams to help Boeing customers "implement the improvements once certified."
One of the teams has already deployed, but no work is currently being done on the battery systems, he said.