Boeing beats rival Airbus in order race at Paris Air Show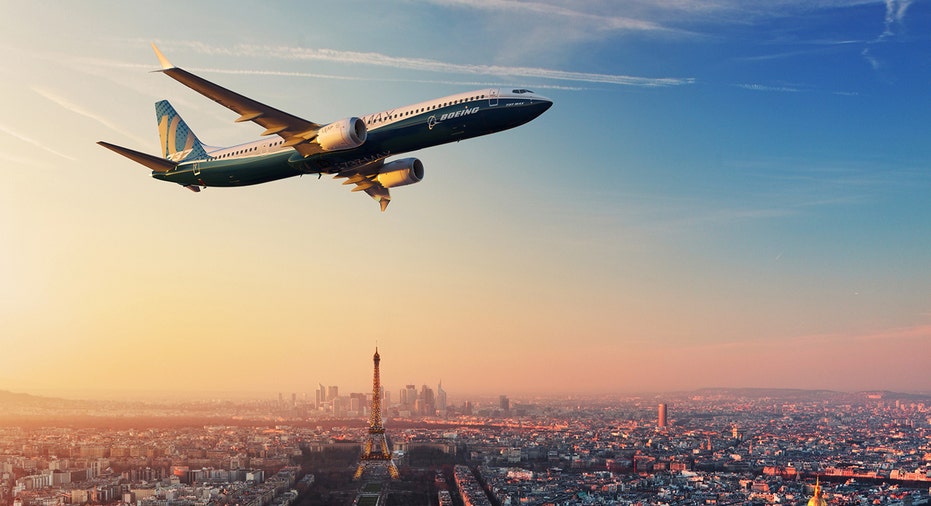 Boeing (NYSE:BA) soared past rival Airbus in the race for airline orders at the Paris Airshow, thanks to its new model of the 737 jetliner.
The Chicago-based planemaker said Thursday it won 571 net new orders and commitments valued at $74.8 billion (list prices), while Airbus said it totaled 326.
Boeing's new 737 MAX 10, the latest version of its famed twin-jet, played a big role in propelling the company ahead of its direct competitor. Included in Boeing's 571 total of new orders and commitments, 147 were for the MAX 10, while 214 were for conversions to the new jet from other models. United Airlines announced Tuesday it had converted 100 of its current MAX orders into the 737 MAX 10.
The latest jet in the planemaker's lineup was unveiled earlier this week at the air show. It can hold up to 230 passengers, 10 more than the previous generation of MAX aircraft, though its maximum range is 300 miles less. It uses the latest winglet technology, allowing improved fuel efficiency, as well as larger display screens for pilots.
Due to its success at the Paris Air Show, Boeing raised its 20-year outlook to more than 41,000 aircraft, valued at $6.1 trillion. Additionally, it is forecasting "significant growth" in the Aerospace Services Market, projecting $2.6 trillion demand for the next 10 years in both commercial and government services.
For Airbus, it was its A320 family that accounted for most of its new business. Of its 326 new orders and commitments, 306 were from that family of aircraft, which directly competes with Boeing's 737, worth $33.8 billion.