BOE raises alarm over growth of consumer borrowing in UK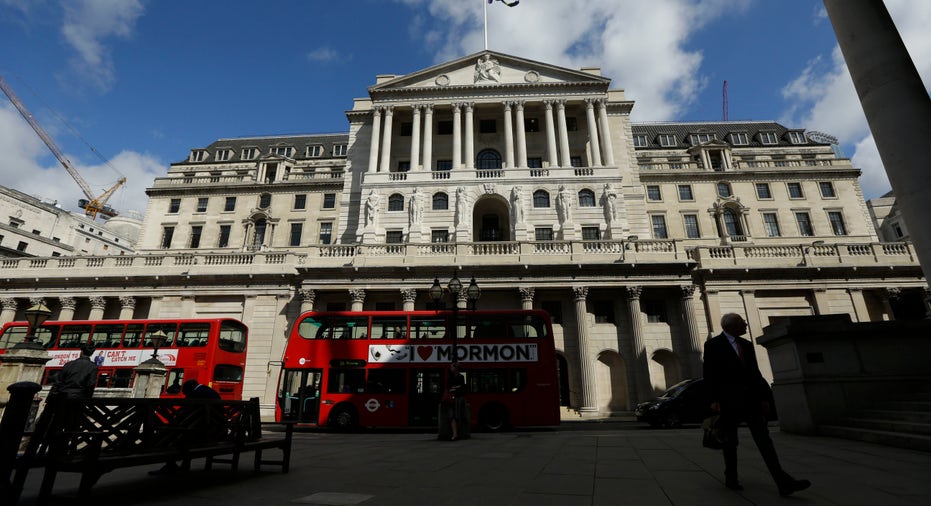 Bank of England officials on Monday reiterated warnings about the rapid growth of household borrowing in the U.K.
The BOE's Financial Policy Committee, which spots risks to the stability of the financial system, said in a quarterly policy statement that speedy growth in consumer credit represents "a pocket of risk" in an otherwise benign borrowing environment.
The panel said that if borrowers were to default on 20% of the loans they've taken out, banks would be saddled with losses of around GBP30 billion ($40.5 billion). Though recent growth in consumer credit isn't a risk to the overall economy, "it is a risk to banks' ability to withstand severe economic downturns, because this asset class is disproportionately more likely to default," the panel said.
Officials said they intend to look at the risks around consumer credit in more detail in upcoming stress tests for banks due late November.
On the global front, the FPC said risks to financial stability from heavy indebtedness and geopolitical tensions have risen since its previous quarterly outlook in June. Financial vulnerabilities in China remain pronounced, it said.
The panel said it is continuing to identify and monitor possible risks to the financial system from Britain's looming exit from the European Union. Those risks include cross-border contracts, in particular insurance and derivatives; restrictions on sharing of personal data between the EU and United Kingdom; and restrictions after Brexit on cross-border banking, and asset management provision.
Write to Jason Douglas at jason.douglas@wsj.com
(END) Dow Jones Newswires
September 25, 2017 06:11 ET (10:11 GMT)