Bleak Employment Outlook Spurring New Generation of 'Super Students'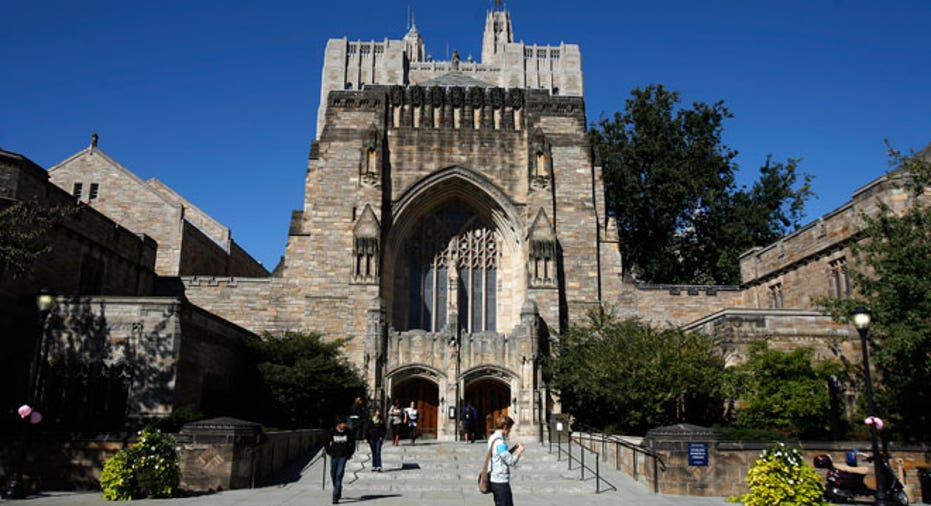 It's the question looming over every soon-to-be college graduates' head: Will I find a job?
The Great Recession took its toll on the still-recovering labor market and the competition for a job is stiff. A good GPA, extracurricular activities and some scattered work experience no longer sets recent college graduates apart from the professionals also on the job hunt.
Underclassmen are taking note of their alumni's job-searching struggles and are starting early to pad their resumes with internships every semester on top of rigorous course loads and extracurricular activities. But it can be a hard for students to balance their academic, work and personal responsibilities, but employers are in a position to be more selective with their hiring, putting more pressure on students.
The Creation of 'Super' Students
Matthew Cubin, a junior at The George Washington University, is worried about his job prospects after graduation and is doing everything he can to gain meaningful experience while still in school. He has already interned for the White House and the Department of Homeland Security while taking a full course load. To make room for the internships, he coordinates his courses months in advance to make sure his academic schedule allows time for his off-campus internships – not to mention his other extracurricular activities and paying job that he will also use on his resume.
"As much as I love the experiences I have gotten working at these prestigious institutions, sometimes it would be nice to live the life of the stereotypical college kid," Cubin says. "But in this day in age, you need to get all this experience you can, not even to get ahead, but just to be a viable candidate. It's an extremely stressful time to be a student."
Campus career centers across the country are beefing up their resources to help their students land work during and after college. After all, a school that can tout a high employment rate among graduates is very attractive to potential students in the current economic climate.
Paul Fowler, Emory University's career center director, says students are increasingly starting to gain career experience earlier in their college life. He advises students looking to be employed at graduate to ask themselves these four questions as a freshman: Who am I? What am I made out of? Where do my values lie? And finally, where is my niche? Once students figure this out, they can narrow down their career search and find more tailored internships and positions to help achieve their goals.
Anne Scammon, director of The George Washington University's career learning and experience center, explains that there has been a large influx of lower classmen visiting the center since 2009 because they have learned "to be quicker and earlier to get the competitive edge." Scammon also explains that she doesn't expect freshmen to be coming in with perfect resumes, but that "they should be thinking about where their strengths lie and possible major options so that they can eventually put those skills into action."
Out of College, Out of Work
But even with their experience-laden resumes, students are still having a hard time finding work after getting their diploma.
Graduates still struggling to find work need to learn how to market themselves to employers, according to former Department of Labor Chief of Staff Paul Conway.
"To be successful after graduation, students need the combined strength of a strong academic background, work experiences and professional skills that make you employable."
Conway says graduates shouldn't shy away from accepting internships to help gain experience and adds that students should also take online targeted training courses. He explains that most online career introduction courses cost less than $50 and show initiative to potential employers.
Christine Bolzan, founder of Graduate Career Coaching, agrees that taking internships post graduation can help forge a career path, but warns they can be hard to land. Labor laws can restrict some companies from hiring interns who are not receiving college credit or compensation for their work, which could make it hard for graduates to land a position.
Bolzan suggests students go through their university's alumni network to find former students working in the industry and to reach out to them for advice and tips. "Getting someone from the inside, on your side, can make all the difference," she says.
Brett Busman, the former human resources director at the Risk and Insurance Management Society, says that now, more than ever networking is vital to landing a job and that if anything has come from the economic hardships it's that the pedigree of recent graduates has improved over the years.
"Great applicants 20 years ago could not even hold a candle to the average applicant today."