Blackstone, Goldman Grab Control of Ipreo for $975M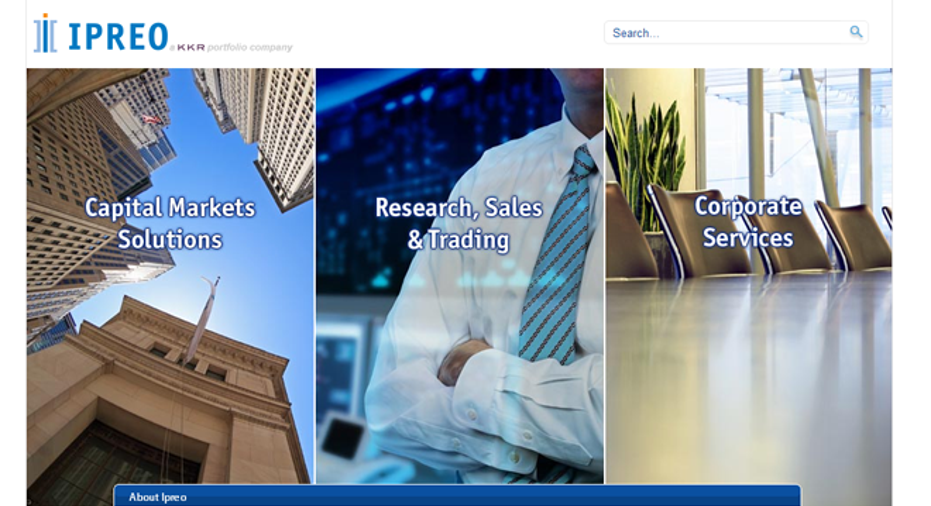 Blackstone (NYSE:BX) and Goldman Sachs' (NYSE:GS) private-equity arm unveiled a deal on Monday worth $975 million to acquire data and software provider Ipreo from private-equity firm KKR (NYSE:KKR).
The transaction changes the ownership of a company that caters to the financial services industry by providing software solutions like bookbuilding systems, roadshow management platforms and electronic document delivery. Ipreo's Bigdough database is considered the leading source for institutional contact data and investor profiles.
Ipreo also offers products that give corporate clients cross-asset class surveillance, shareholder analysis, proxy solicitation and transaction analytics.
"Our new investors bring a complementary set of experience, relationships, and in-market expertise that will help support the growth of the business and will allow us to provide our customers with accelerated access to new market-leading products," Ipreo CEO Scott Ganeles said in a statement.
Under the terms of the deal, KKR will keep an unspecified minority stake in the business.
The companies did not disclose the value of the deal, but a person familiar with the situation said it's worth about $975 million. The price tag was previously reported by the Financial Times.
Ipreo said its revenue has increased about 50% since KKR acquired control of the business three years ago for $425 million. Over that span Ipreo has also executed strategic acquisitions of Debtdomain and Discovery Data and started new operations in Raleigh, North Carolina.
"The Ipreo executive team has done a remarkable job building Ipreo's leading product portfolio and strong market position. We are pleased to have the opportunity to partner alongside management, Goldman Sachs and KKR," said Martin Brand, senior managing director at Blackstone.
Financing for the transaction is being led by Goldman, Bank of America Merrill Lynch (NYSE:BAC) and also involves Credit Suisse (NYSE:CS), Deutsche Bank (NYSE:DB), Morgan Stanley (NYSE:MS) and RBC Capital Markets (NYSE:RY).
Bank of America Merrill Lynch, Morgan Stanley and Citigroup (NYSE:C) all advised Ipreo on the deal.
Shares of Blackstone advanced 0.76% to $30.35 Monday morning, while Goldman jumped 1.41% to $154.87 and KKR ticked up 0.55% to $21.99.