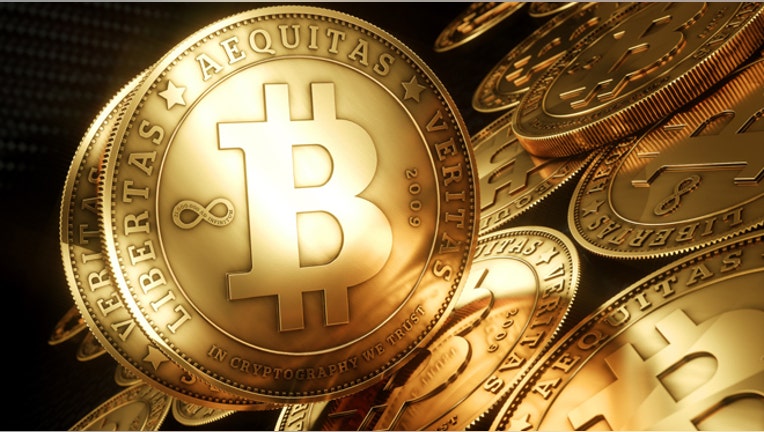 Downed Bitcoin exchange Mt. Gox said Tuesday it has decided to temporarily close all transactions in an effort to protect the website and its users.
It did not say when transactions would be resumed, and it wasn't clear whether investors with Mt. Gox positions would get their money back. Withdrawals have been halted since Feb. 7.
This marks the second-straight day the Mt. Gox site remains down in a disappearing act critics are saying serves as a major blow to the virtual Bitcoin currency.
Bitcoin, popular for its anonymity and untraceable nature, is the most popular of several unregulated virtual currencies that have taken the market by storm in recent years.
However, one of its biggest criticisms is its extreme volatility as it remains hypersensitive to tech glitches and theft. The currency, which became known in 2013 for its hundred-point swings and links to the crime ring Silk Road, has suffered from a number of crashes in its brief history, including in June 2011 where the price bottomed out at $2.
Prices would not again surpass the $30 mark until early 2013, and while they would experience a record rally in 2013, ultimately surpassing $1,000 in November, they have since lost about half their value and are struggling to regain those losses.
Making matters worse for Mt. Gox, the world's largest Bitcoin exchange, a document circulating in the Bitcoin world this week reportedly claims the exchange lost 744,000 Bitcoins in a multi-year scheme. The theft would represent 6% of the 12.4 million Bitcoins in circulation.
The Mt. Gox exchange, once the world's premiere marketplace for Bitcoin, did not provide details on the cause or reasons for Tuesday's take-down, but did say in a note to customers that it would continue monitoring the situation closely and "react accordingly."
Visitors to the site are greeted with a blank white page.
The exchange has been suffering from a number of problems this year since first revealing a  vulnerability within its system. After coming under attack from hackers earlier this month, it had to halt withdrawals from its trading accounts, and they have yet to be resumed.
Mt. Gox CEO Mark Karpeles resigned from the Bitcoin Foundation's board of directors on Sunday so that he could reportedly focus on Mt. Gox. In an email to Reuters on Tuesday, he said the current problems with the Mt. Gox site represent a "turning point for the business."
Yet, confidence in the currency has been rocked by the outage, and the price of Bitcoin on Mt. Gox has tumbled to around $135, hundreds of dollars lower than its value on other major exchanges, which currently sit around $540, according to Bitcoin marketplace CoinBase.
Coming to Bitcoin's Defense
Six Mt. Gox rivals late Monday tried to reassure investors of Bitcoin's potential, saying that the  problem does "not reflect the resilience or value of Bitcoin and the digital currency industry."
Bitstamp, the second-largest Bitcoin exchange by volume, issued a note to clients on Tuesday saying the global peer-to-peer payment system is "not dependent on any one actor" and continues to work "exactly as designed."
The exchange uses a different protocol to handle problems in closing out transactions and  thus says it is not vulnerable to the "transactional malleability" issues faced by Mt. Gox. After conducting a review of its accounts and fiat currency reserves, Bitstamp said "nothing is amiss."
The third-largest exchange, BTC-e.com, issued a similar note to clients, assuring them that the Mt. Gox losses do not affect BTC-e balances in any way and the cryptocurrency "maintains its stability."
BTC-e also said that it is at its peak of financial strength with record levels of clients and plans to start publishing financial statements, verified by an external audit, on a regular basis.