Beyoncé: Lessons From A Marketing Master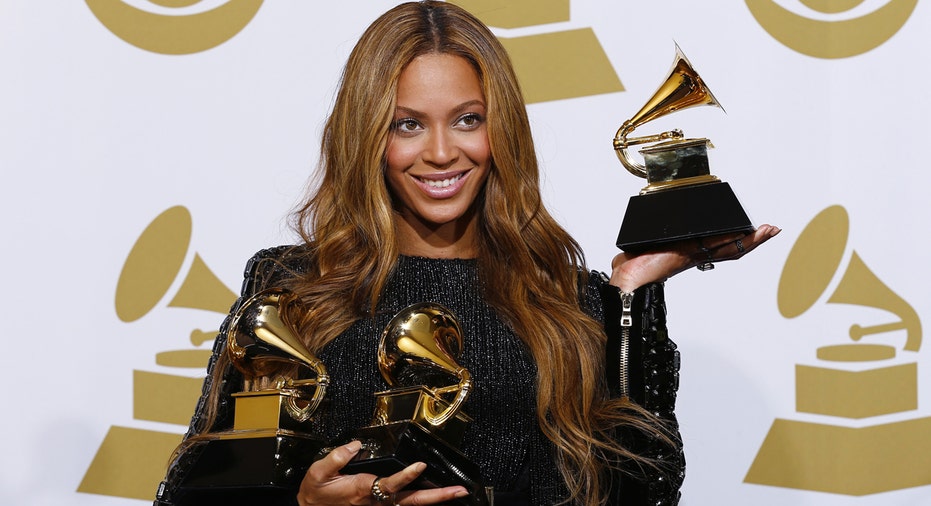 Celebrities today do more than just entertain – they build brands.
Whether it's reinventing themselves in their official profession or attaching their names to an outside endeavor, stars are constantly looking for ways to diversify their appeal and expand their reach to the masses. But it's not simply about what they do; It's how they market these initiatives for a maximum payoff.
And no one knows how to do it better than Beyoncé. The multimillionaire singer and businesswoman is the one to beat in 2016.
Following a politically charged Super Bowl halftime show performance back in February, it seems like Beyoncé is on a roll. She's been sending the world into a tailspin every few weeks with a new initiative.
A television commercial following the performance announced her Formation World Tour, and tickets went on sale a few days later. The tour, which kicked off last month in the U.S., has already earned well over $100 million, according to Billboard.
Also last month, she launched her Ivy Park athleisure brand online and in-store at retailers worldwide. Just hours after the clothing went on sale, reports surfaced that various retailers' websites crashed and items sold out.
A few weeks later, Beyoncé released the highly anticipated "Lemonade," her second visual album following 2013's "Beyoncé." The album's tracks premiered during a one-hour film of the same name on Time Warner's (NYSE:TWX) HBO and were then made available for streaming through Tidal, a site co-owned by artists including Beyoncé and her music mogul husband Jay Z. Fans could also purchase it through various retailers. "Lemonade" debuted at No. 1 on the Billboard 200 and sold 485,000 copies in its first week.
Then, just last week, it was announced that the Grammy-winning singer is investing in WTRMLN WTR (pronounced watermelon water), a cold pressed juice company.
What is it about this "ambush" marketing strategy that resonates so well with fans?
"A lot of the generation that she is trying to appeal to is very much craving role models in the sense of entrepreneurs – people who make things happen, people who are equipped with a strong point of view," said Dominik Prinz, head of strategy at Interbrand, a leading brand consultancy.
"Historically, artists would have announced their next album and then they would have built up to the launch, and that actually takes quite a bit of effort and money to do that. She's kind of flipping the coin and putting all the pressure to market herself on the people. By dropping an album out of the blue, and taking that element of surprise…she basically triggers social media conversation and a level of buzz that is actually doing the work for her."
While much of the online conversation regarding Beyoncé is among her fans, she uses her own accounts to further promote and engage. With over 70 million followers on Instagram, 14.4 million Twitter (NYSE:TWTR) followers and nearly 65 million "likes" on Facebook (NASDAQ:FB), the mogul boasts an impressive portfolio of accounts.
Beyoncé announced Ivy Park in a video on YouTube, a unit of Alphabet (NASDAQ:GOOGL), as well as on her Instagram. She also teased "Lemonade" ahead of its release on Instagram.
Another element of Beyoncé's marketing that strikes a chord with consumers is her ability to balance the personas of untouchable superstar and typical 21st century woman dealing with a number of personal issues.
Particularly with "Lemonade" – whose lyrics focus heavily on themes of infidelity, race and female empowerment – listeners get a front row seat to Beyoncé's inner thoughts and feelings.
Much has been speculated about how true-to-life the album really is and if it specifically addresses Jay Z's alleged infidelity.
Fans of all ages and backgrounds can no doubt relate to the subject matter and empathize with a woman who at the same time maintains a standard of living that is inconceivable to them.
"Very often we have conversations with big brands about their purpose and how they emotionally can connect with people and it takes a little while sometimes to even convince organizations to really put the effort into articulating that really well, and she is just doing it almost naturally. You know, I think she has a point of view and she allows people to see a side of her that some other people are very uncomfortable sharing," Prinz told FOXBusiness.com.
Footage of Beyoncé's loved ones is shown throughout the film version of "Lemonade," echoing the strategy she used for the "Beyoncé" visual album and during her On The Run Tour, which she co-headlined with Jay Z. Getting back to social media, she occasionally posts photos of intimate moments with her family and friends on her accounts.
When it comes to expressing her personal opinions on racial tensions in the U.S., though, things get a bit more controversial. Critics argued that her Super Bowl performance echoed pro-Black Panther sentiments and that the music video for her single "Formation" condemned law enforcement. She has also been accused of sympathizing with and promoting the Black Lives Matter movement.
While the singer typically shies away from interviews, she sat down with Elle for the magazine's May cover story. When asked what people don't understand about who she really is and the message she put forward with "Formation," Beyoncé said many artists are often misunderstood.
"But anyone who perceives my message as anti-police is completely mistaken. I have so much admiration and respect for officers and the families of officers who sacrifice themselves to keep us safe. But let's be clear: I am against police brutality and injustice. Those are two separate things. If celebrating my roots and culture during Black History Month made anyone uncomfortable, those feelings were there long before a video and long before me."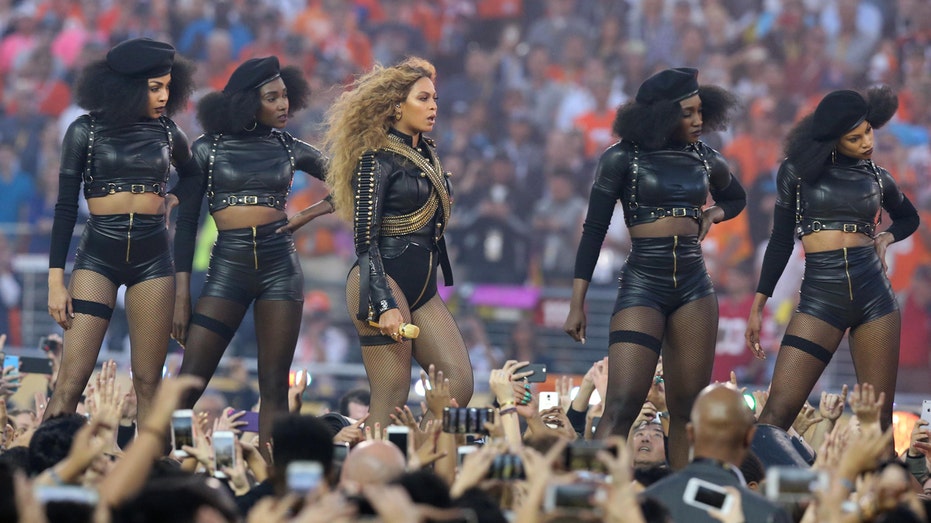 And while celebrities' careers can suffer from being too outspoken, Prinz says some controversy is a good thing.
"I think there is a certain degree of courage to her where she, in the eyes of the general public, takes on controversial topics that she believes in. She does it in a very unapologetic way. You might disagree with that strong point of view, but at least she has one."
He adds, "In a world where we have a lot of transparency with social media and everything you do as a brand these days is being seen as a potential risk...I think that sometimes inhibits brands from taking on a strong point of view and standing up for things they truly believe in. I think she demonstrates that you can do that, and people will respect it and people appreciate it and it's making you more successful on top of it at the end of the day."