Best Buy Gives Founder OK to Perform Due Diligence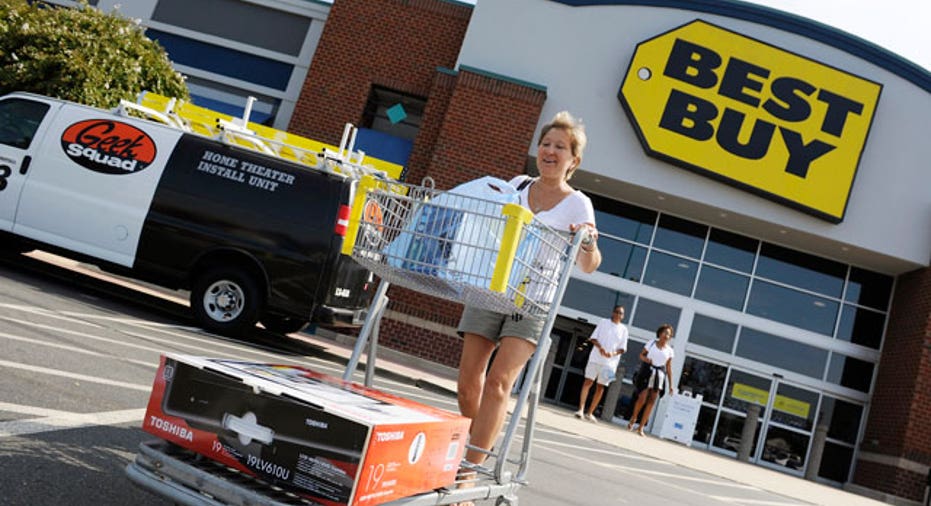 Best Buy Co Inc (NYSE:BBY) will let founder Richard Schulze conduct due diligence and form an investment group with private equity sponsors as he tries to take the retailer private, the company said on Monday, sending its shares up nearly 7 percent.
Best Buy, the world's biggest consumer electronics retailer, said its agreement with Schulze established a nonexclusive, orderly process that satisfies his requests and protects the interests of shareholders.
Schulze said he was pleased to have an agreement.
Under its terms, Schulze will get access to nonpublic information and can propose a fully financed bid within 60 days after the due diligence period begins. In certain circumstances, the period may be extended.
The agreement also calls for the waiver of a Minnesota law in order to allow Schulze to work with private equity partners.
Under the law, Schulze, who owns 20.1 percent of Best Buy, needs the board's approval before making a formal bid for the company, which has been struggling with competition from online and discount retailers including Amazon.com Inc and Wal-Mart Stores Inc.
Should Schulze propose a transaction that the board rejects, he will not pursue an acquisition again until January 2013, for a four-month standstill period, according to the agreement.
Talks between Schulze and Best Buy ground to a halt earlier this month after he rejected the company's prior due diligence offer, which included a standstill period of 18 months.
Over the course of the talks, Best Buy had said it was willing to agree to looser terms, dropping the standstill period from 18 months to 12 months. The company then offered a standstill for four months, but only with substantial conditions, a source familiar with the matter said at the time.
At the end of the standstill period, Schulze can make another offer, which the board would have 30 days to review before he could take it directly to shareholders.
Schulze has agreed not to pursue an acquisition for a year if that offer also gets rejected.
The board will also offer Schulze two board seats, proportionate to his ownership stake. If he presents a proposal to shareholders or if he violates the standstill provisions, he will lose the seats.
Schulze was forced out as chairman after an internal probe found he did not inform the board of allegations that former CEO Brian Dunn was having an inappropriate relationship with a female employee.
Best Buy shares were up 6.6 percent at $18.46 on the New York Stock Exchange.