Best Buy Exits Europe with Carphone Sale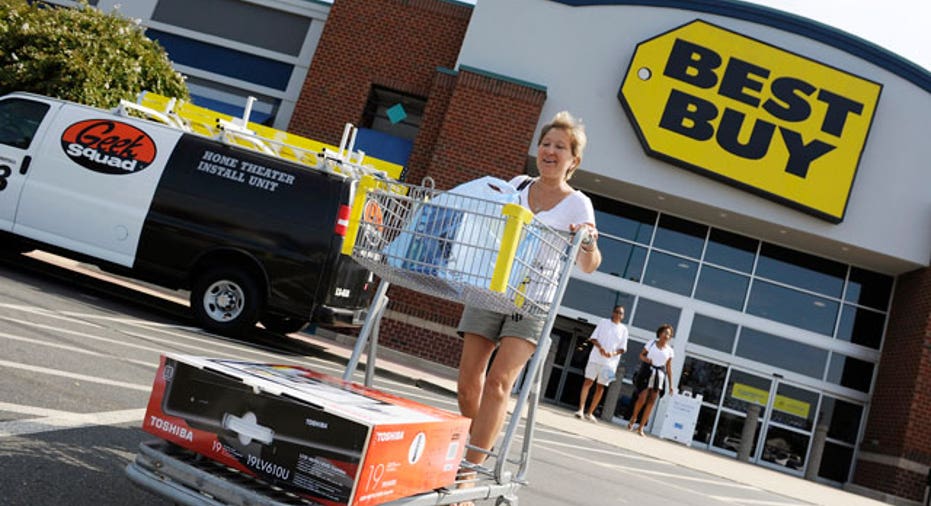 In a move that is being cheered by investors, Best Buy (NYSE:BBY) announced plans on Tuesday to sell its 50% stake in its struggling European business to Carphone Warehouse in a cash and stock deal valued at 500 million pounds ($775 million).
Shares of Best Buy jumped more than 10.3% to a 52-week high of $26.86 on the cost-saving move.
The joint venture known as Best Buy Europe, was formed in 2008 with Carphone and operates stores in eight countries. Carphone is a London-based public management company that also owns a minority stake in Virgin Mobile France.
The move gives Minneapolis-based Best Buy a cash infusion necessary to maintain the pace of its financial turnaround as it struggles to compete with high-growth online retailers like Amazon (NASDAQ:AMZN).
The restructuring, which has included the closing of big-box stores and layoffs, started to pay off earlier this year when the consumer electronics giant reported its best same-store sales in nearly three years and topped quarterly Wall Street expectations.
Both Best Buy's and Carphone's boards of directors have approved of the transaction, and all directors of the Carphone board have signed letters of commitment. The deal, which remains subject to approval by Carphone shareholders, is expected to close by the end of June.
"After reviewing the business and spending time with our partners, we concluded that the timing and economics were right to enter into this agreement with CPW," Best Buy CEO Hubert Joly said in a statement.
The transaction, he said, allows Best Buy to simplify its business, "substantially improve" its return on invested capital and strengthen its balance sheet. The company cautioned, though, that this move does not suggest "any similar action" in any other of its other international businesses.
Best Buy said it will take an impairment charge of roughly $200 million related to the sale and will begin reporting the joint venture in discontinued operations beginning in the first quarter of fiscal 2014.