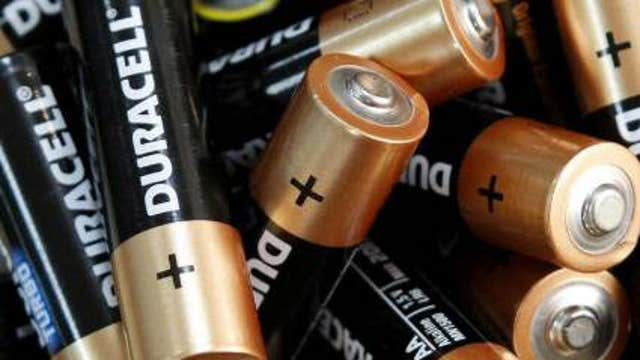 Warren Buffett's Berkshire Hathaway (NYSE:BRKB) on Thursday agreed to buy Procter & Gamble's (NYSE:PG) Duracell battery business in a $4.7 billion pact.
Berkshire will fund the deal using $4.7 billion worth of P&G shares it currently owns. P&G said it will bolster Duracell's balance sheet with $1.8 billion in cash prior to closing the transaction. The Cincinnati-based company described the recapitalization as tax-efficient.
P&G expects to complete the sale in the second half of 2015.
"This is our kind of business. Not very exciting, but a good, solid business," Buffett told FOX Business Network's Liz Claman in a phone interview. "I'm a Duracell guy. Always have been."
Buffett sat on the board of Gillette when the maker of shaving products owned Duracell.
Duracell will join a broad portfolio at Omaha, Neb.-based Berkshire, which owns a slew of well-known consumer brands like Heinz and Fruit of the Loom. The holding company's latest acquisitions include Van Tuyl Group, the largest privately owned auto dealer in the U.S., and Phillips Specialty Products, a chemical subsidiary of Phillips 66 (NYSE:PSX).
For P&G, the deal is part of a wider effort to simplify its portfolio by unloading up to half of the company's brands. The company is close to selling another 10 brands, Chief Financial Officer Jon Moeller said Thursday.
P&G, the owner of Tide detergent and Pampers baby diapers, announced last month it would exit its Duracell business, possibly through a spinoff. Duracell is one of the largest units P&G is looking to shed. The battery maker posts annual sales of approximately $2.2 billion.
In its earnings for the current quarter, P&G plans to record a 28-cent charge tied to the Duracell sale. The battery segment will be classified as discontinued operations, and P&G said it expects to restate per-share earnings of 12 cents to 14 cents for fiscal 2014.
P&G reiterated its forecast for flat to low-single digit net sales growth in fiscal 2015. Due to foreign exchange impacts, the company is leaning toward the low-end of its guidance for core earnings growth in the mid-single digits.
Class B shares of Berkshire rose 63 cents, or 0.4%, to $146.15 in recent trading. P&G was up 24 cents, or 0.3%, at $89.72.