Berkshire Profit Doubles to Record on Kraft Heinz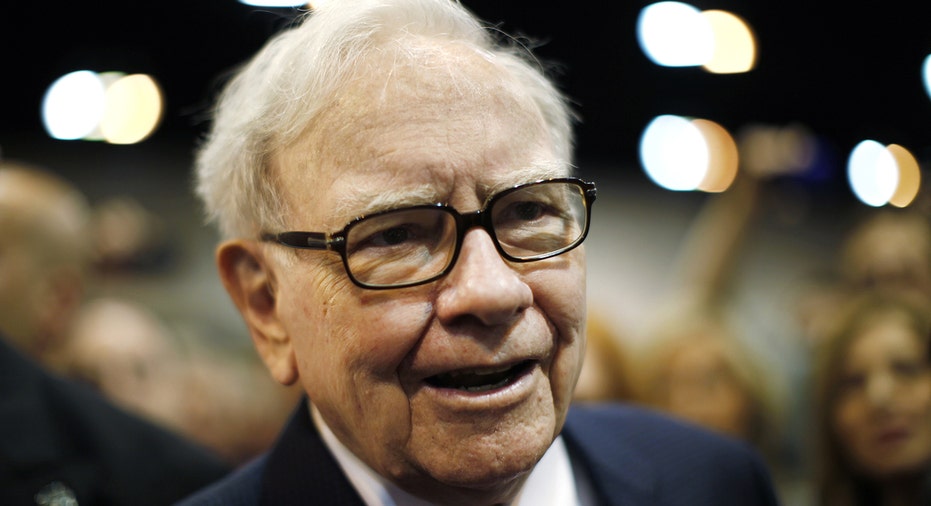 Warren Buffett's Berkshire Hathaway Inc said quarterly profit doubled to a record high, reflecting a large gain on its stake in Kraft Heinz Co, while operating profit declined on weaker results from insurance underwriting.
Third-quarter net income rose to $9.43 billion, or $5,737 per Class A share, from $4.62 billion, or $2,811, a year earlier.
Operating profit fell 4 percent to $4.55 billion, or $2,769 per share, from $4.72 billion, or $2,876.
Analysts on average expected operating profit of $2,720.60 per share, according to Thomson Reuters I/B/E/S.
"Overall, quite decent operating earnings," said Jeff Matthews, a principal at the Ram Partners LP hedge fund and author of "Pilgrimage to Warren Buffett's Omaha." "Nothing wrong with that given the weakness in the industrial side of the economy."
Results reflected a roughly $6.8 billion pretax gain, or $4.4 billion after taxes, on Kraft Heinz.
Berkshire helped finance the July merger that created the food company, whose products include Oscar Mayer sandwich meats, Jell-O and Heinz ketchup, and is its largest shareholder.
It had previously owned a majority of the former H.J. Heinz Co, and at the time of the merger had more than doubled its original investment in just two years.
Berkshire's book value, reflecting assets minus liabilities and Buffett's preferred means to gauge growth, rose 0.9 percent from the end of June to $151,083 per Class A share as of Sept. 30.
Kraft Heinz helped Berkshire offset recent struggles with other large investments such as International Business Machines Corp and Wal-Mart Stores Inc, and in some operating businesses including the Geico auto insurer. The price of Berkshire's Class A shares is down 10 percent this year.
Profit from insurance underwriting fell 34 percent to $414 million, in part because of weaker results at the General Re reinsurance unit and losses on variable annuity guarantee contracts at Berkshire Hathaway Reinsurance Group.
(Reporting by Jonathan Stempel and Jennifer Ablan in New York; Editing by Bernard Orr)