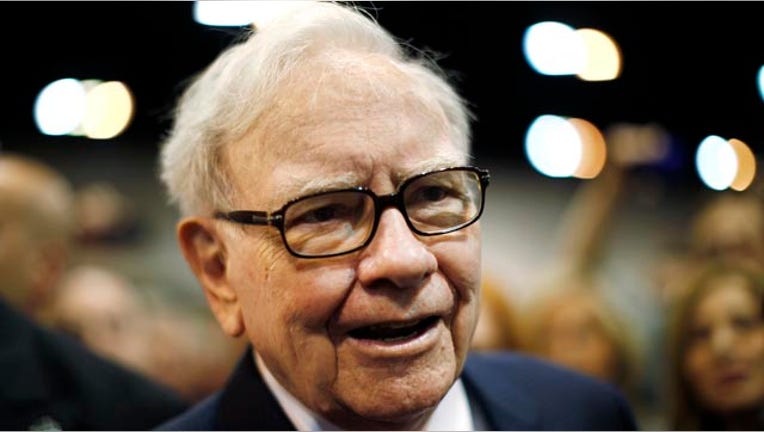 Billionaire investor Warren Buffett is apparently bullish on at least one big bank.
Buffett's investment holding company, Berkshire Hathaway (NYSE: BRK.A) has accumulated a larger stake in Wells Fargo & Co. (NYSE: WFC), the largest U.S. bank by market value. The holdings are as of Dec. 31, according to regulatory papers filed Tuesday with the Securities and Exchange Commission.
Berkshire also raised its stake in credit card giant Visa (NYSE: V).
Investors keep a close watch on shifts in Berkshire's portfolio given Buffett's success over the years. Buffett's third-quarter filings revealed a recent tilt toward technology stocks, a new direction for Berkshire.
Buffett has historically touted companies with hard assets and long histories of profits, favoring such industries as railroads.
In total, Berkshire's fourth-quarter stock holdings were valued at $66.2 billion, according to the filings.
In addition to Wells Fargo and Visa, Berkshire also raised its holdings of drug store chain CVS Caremark (NYSE: CVS), digital television company DirecTV (NYSE: DTV), aerospace firm General Dynamics (NYSE: GD), and chip maker Intel (NASDAQ: INTC).
Shares of all these companies rose in after-hours trading.
Berkshire reduced its stake in drug and consumer products maker Johnson & Johnson (NYSE: JNJ) and Kraft Foods (NYSE: KFT).