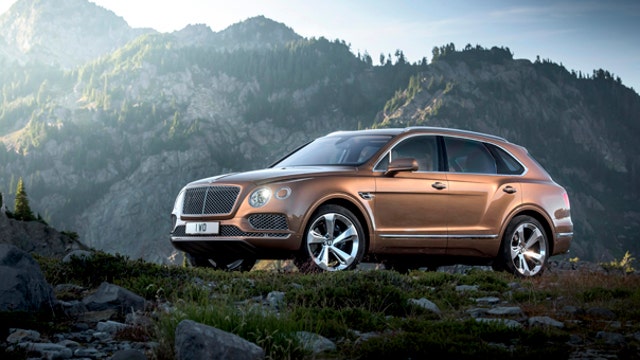 Bentley is entering into the SUV market. During an interview with the FOX Business Network's Ashley Webster, Bentley for the Americas CEO Michael Winkler said: "the SUV market is really still the largest and quickest expanding market in any segment… and so far really there hasn't been anything in the automobile luxury segments and so we're hoping to create a new segment for ultra-luxury performance vehicles."
According to Winkler, the new Bentley Bentayga will cost $229K and packs a 12-cylinder engine with 600 horsepower,  660 foot-pounds of torque, can go zero to 60 in four seconds and tops out at 187 MPH.
"Our typical Bentley customer owns 6 or 8 cars… So we are giving them now an opportunity to buy the Bentley of SUV's," he said.
Winkler said the SUV is being launched in the Frankfurt auto show and will be available in North America in the first quarter of next year.