Behind the Hype of the College Admissions Process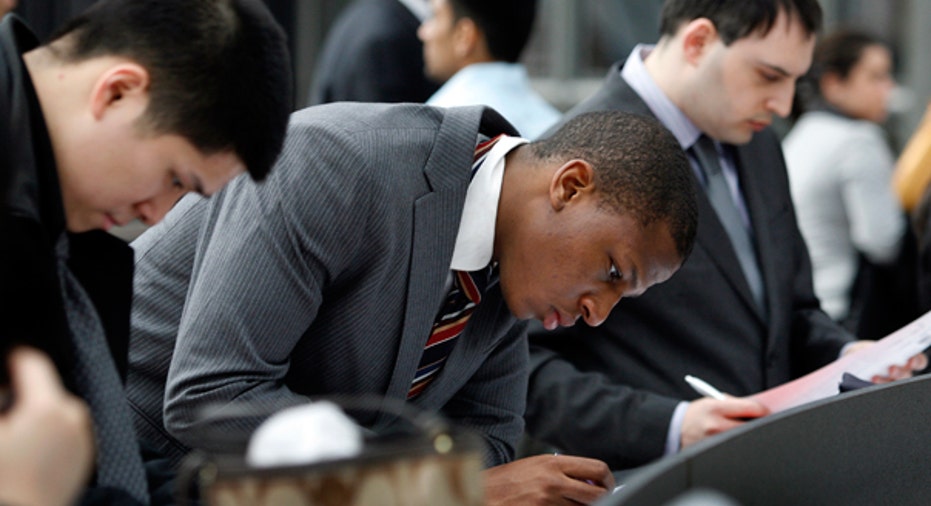 Students going through the college applications process tend to stress the pressure to find the right college that aligns perfectly with their academic and social needs, but a new study shows that maybe they should relax a little bit.
Despite the hype, according to higher education organization CollegeData, out of approximately 2,000 accredited four-year colleges, only about 55 colleges routinely admit fewer than 30% of applicants.
Despite the level of competition in the college admissions environment increasing in the past decade, students and their families might be limiting their options by putting too much emphasis on a handful of selective colleges.
"Good students feel defeated because they believe that they need a perfect GPA, perfect SATs or a perfect jump shot to get into a decent college and that is not the case," says Joie Jager-Hyman, founder of CollegePrep360 and author of B+ Grades, A+ College Application.
"What's important is that all students and parents make informed decisions about their college options using a priorities list to guide them."
Here's what experts say is behind the trend and how families can keep the hysteria to a minimum and the price tag affordable as they help their rising seniors figure out where to apply.
The reality: Admissions is More Competitive  
There's no denying that many schools, particularly more selective colleges, have received a much higher volume of applications in recent years, says Jager-Hyman.
"With the introduction of the common application and the ability to submit applications online, students are applying to more colleges than before, which also drives up application numbers."
Although more elite colleges are notorious for being difficult to gain acceptance, the reality is that colleges as a whole have become much more competitive, says Matthew Greene, educational consultant at Howard Greene & Associates.
"Schools [that parents] think back on as not selective are now very selective and high quality," he says. "There is real competition at a larger group of schools but at the same time, there are many good options out there that are reasonably selective for good students, solid students who aren't just straight 'A' kids."
Students should start by identifying their real college priorities before creating a list of schools they have their sights set on, recommends Jager-Hyman.
"Getting rid of the labels and concentrating on what you need to thrive in higher education will help you make informed decisions," she says. "Understanding your priorities will also help you identify your strengths and know how you can make a contribution to the college you want to attend."
Tip No. 1: Do Adequate Research before Applying
Finding out a college's admission requirements before applying can save students a lot of stress if they know what their odds are and what materials they will need.
Using the school's website or sites like the College Board, Greene recommends students research to see if they're in the top third or so of that particular college's applicant pool, usually judged by test scores and/or GPA.
If a student's GPA and/or test scores are at the bottom of a college's admitted-student range or below, it's important to consider what else they are bringing to the table to compensate, says Sally Rubenstone, senior advisor at College Confidential.
"Those with sub-par 'numbers' and no hooks at all should make sure that their college lists also include more realistic and safe options as well as one or two 'reach' schools," she says.
Many high schools now offer a service called Naviance, allowing students to compare stats with other students from their high school who have applied to any particular college in the past three years, explains Jager-Hyman.
"Knowing how you size up with students from your school is really the best apples-to-apples comparison," she says.
Tip No. 2: Consider a Range of Schools
Applying to numerous elite or highly-selective schools does not increase students' odds of getting admitted, cautions Greene.
"What they need to do is expand the range and type of schools on the list from more to less selective, small to large, public and private--that diversification is likelier to produce good choices and maybe some merit scholarships," he says.
Looking at a variety of schools in different parts of the country can also open up more viable opportunities for admission.
"Getting out of the local area can help in looking at a mix of public and private institutions that are farther away and that may be one of the sacrifices families need to be willing to make," Greene says.
Tip No. 3: Find Merit Aid and Scholarship Opportunities
Average students applying to colleges that admit students with slightly weaker academics have a good chance of getting merit scholarships, explains Joie.
"There are also tons of scholarships that are not awarded based on academics—they might be awarded to members of your church, students who do community service or students who live in your hometown," she says. "Families can use FastWeb and other internet search options to find merit scholarships that they are qualified for."
Students looking to compare options using College Confidential's SuperMatch search engine can check a box stating interest in schools where they would be well above average to increase financial aid opportunities, recommends Rubenstone.
"For most of those who check this box, SuperMatch will find potential merit-aid colleges where the student should be at the upper end of the applicant pool."