Baywatch: Beach, babes and billions in earnings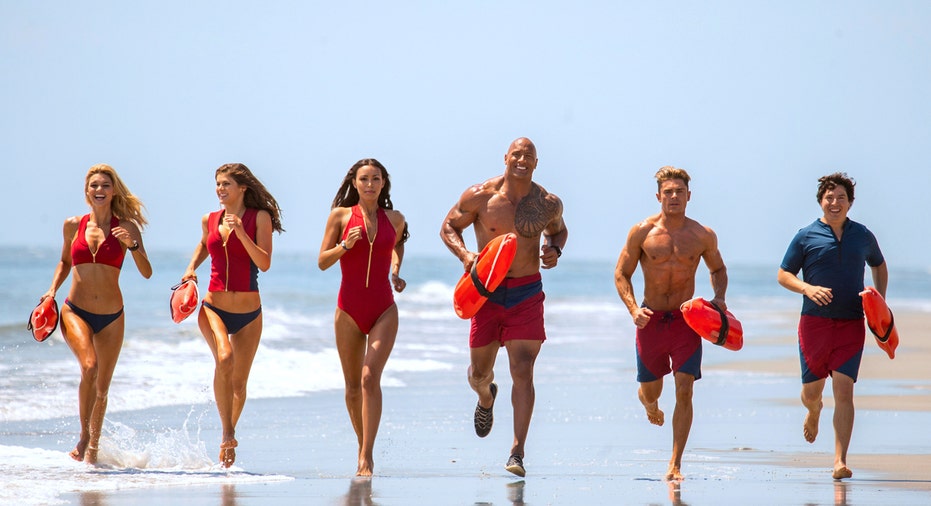 Nearly 30 years since it first aired, Baywatch, is hitting theaters Friday in the first wave of hot box office movies for summer 2017. The remake of the 1990s hit television show stars Dwayne "The Rock" Johnson and Zac Efron. Viacom's Paramount Pictures (NYSE:VIA) is the studio behind the film.
The original hit series starring David Hasselhoff, also known as "The Hoff" and Pamela Anderson ran from 1989 to 1999, with a spin off, Baywatch Hawaii airing from 1999-2001.
In 2001, when Pearson Communication, the company that produced the show at the time, cancelled the series after 11 years, it was valued at $1 billion worldwide. Experts estimate Hasselhoff alone made around $100 million from Baywatch. However, last year reports surfaced the star was having financial problems tied to his divorce from Pamela Bach. He also is a popular singer in Europe where he frequently tours.
With mixed reviews before the release, it is unsure how well the remake will do compared with the original. The 2017 Baywatch movie has an estimated $65 million budget and is tracking for a $40 million opening in its first five days of release which spans the Memorial Day holiday.
The Baywatch franchise alone - which includes new episodes, the syndicated strip and Baywatch Nights - spins out $70 million in revenue and more than $20 million in operating income, according to a report by Jeffrey Logsdon, who follows the company for Cruttenden Roth.
At the height of its popularity, Baywatch was the most widely viewed TV series in the world, pulling in an estimated weekly audience of more than 1.1 billion viewers in 142 countries.