Battle Heats Up Over DuPont Activist Activity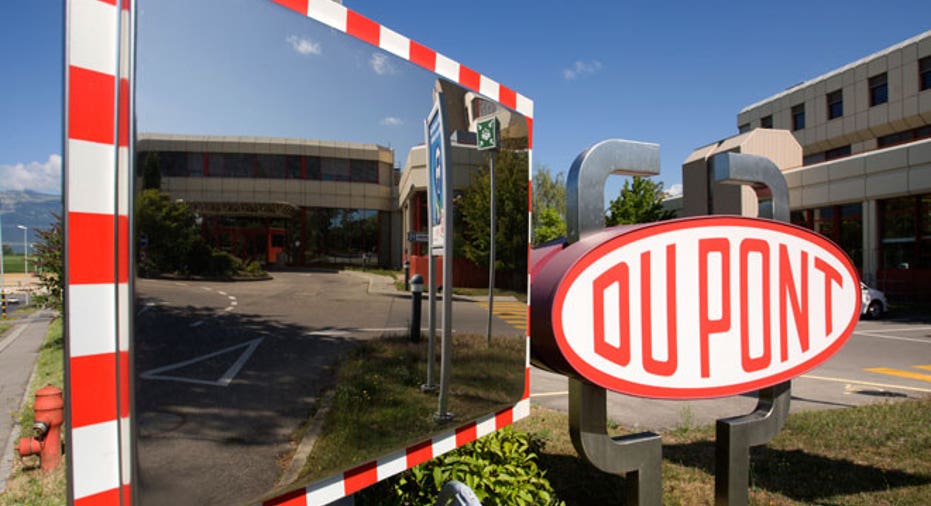 Call it a fat cat, cat fight.
Yale management guru Jeffrey Sonnenfeld is demanding that activist investor Nelson Peltz stop telling people he has a paid, business relationship with DuPont (NYSE:DD) and its chief executive Ellen Kullman, who Sonnenfeld has defended amid attacks from Peltz's Trian Partners hedge fund, the FOX Business Network has learned.
The demand was made in an April 3 letter delivered via email to Peltz and reviewed by FBN.
"I would be most appreciative if you did not encourage any media to suggest you challenge my own character or integrity," Sonnenfeld wrote. "I have no conflicts coloring my views on this matter.  To be clear, I am not and have not been a paid advisor/consultant to Ellen Kullman of DuPont or to anyone that she employs and do not consult for DuPont.  Neither Ellen Kullman nor DuPont fund any of my professional activities at Yale.
"I am not aware of whatever engagements DuPont may have somewhere at Yale but if any exist, I am sure they are smaller than your own engagements with Yale. Now that you know this, I am sure you will agree that it would be unfair and false to state or imply anything different than this."
The battle between Sonnenfeld and Peltz heated up earlier in the month when Sonnenfeld wrote a column in the Wall Street Journal attacking Trian Partners and its simmering proxy war with DuPont – one that the activist fund believes would improve its stock price. Sonnenfeld called the attack by Peltz "a costly, distracting proxy battle to break up DuPont to deliver short-term gains while demanding he personally have a seat on the company's board." He cited figures that suggested Trian's performance lagged many stock indexes, as well as DuPont's own stock performance.
"Trian delivered only an 8.8% return in 2014, nearly five percentage points below the S&P 500," Sonnenfeld wrote. "In 2012 Trian was up a scant 0.9% while the S&P 500 was up 15.9%. Clearly, this undermines Mr. Peltz's argument that DuPont's board needs Trian and Mr. Peltz to drive better returns."
Peltz fired back, saying Sonnenfeld mis-stated Trian's goals and long term performance. But Sonnenfeld says Peltz took his rebuke a step further by suggesting to reporters that his defense of DuPont and its CEO was based on an undisclosed business relationship.
Sonnenfeld tells FBN that he is "not holding [his] breath" for an apology in response to what he called Peltz's "implied mischaracterization of my relationship with DuPont."
In fact, he said he received no response from Peltz to his letter other than the activist cancelling a lunch meeting scheduled for this Friday that Sonnenfeld said was designed to create a more constructive dialogue after both men exchanged barbs on television.
"I was looking forward to it," Sonnenfeld told FBN. "I wonder why he cancelled?"
A spokeswoman for Trian Partners had no immediate comment.
Activist Motivation
People close to Peltz say what angered him the most about Sonnenfeld's attacks was they suggested, as an activist, he seeks short-term gains from the companies he targets. Peltz, these people say, takes a long-term view — investing in underperforming companies for three to five years and choosing to work with management to make changes that bolster a company's share price.
Still, some of his activist moves have turned contentious – he forced out the CEO of Legg Mason (NYSE:LM) in one of his most recent  attacks. When it comes to DuPont, Peltz and Trian have demanded structural changes in the company including a possible breakup and four board seats for Trian. The firm has also  attacked CEO Kullman's compensation, calling it excessive given Dupont's lagging stock price.
For more than a year DuPont has resisted, thereby setting up a proxy battle with Trian, which own 2.7% of the  more than $65-billion company.
Sonnenfeld jumped into fray with a April 1 opinion piece in the Wall Street Journal, which he quickly followed up with television appearances. The normally reticent Peltz fired back against Sonnenfeld's assertion that Trian's focus is short-term and has underperformed the market average like the S&P 500.
Sonnenfeld defended his statistics in his April 3 letter to Peltz.
"My time frame is from the time you joined the board and not from when you first invest in the company," he wrote. "It seems relevant to see what later value unfolds after Trian joins the board beyond the initial pop from the investment news.  In fact, this proxy dispute, by your own acknowledgement, seems to be the standoff over your personal appointment to the board, and not your investment."