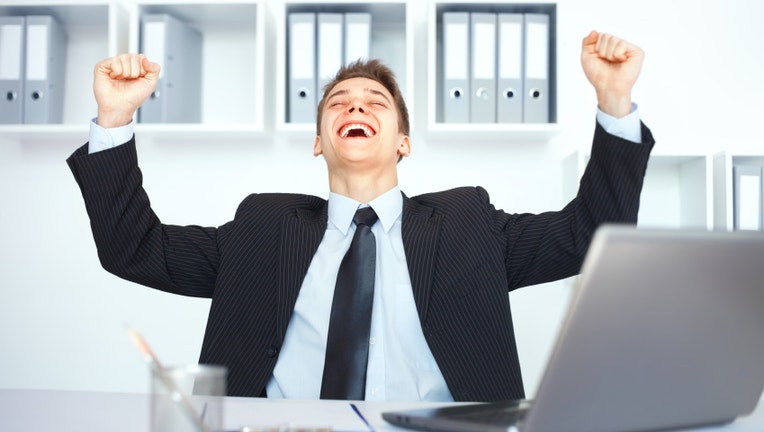 Small business owners who opt to establish B Corporations literally put their money where their heart is.
When many small business owners think of incorporating, C Corporations and LLCs instantly come to mind. Increasingly, entrepreneurs seeking to make a difference in society and the environment are opting to establish Benefit Corporations (B-Corps), an emerging incorporation alternative that is now available in 20 states, including Delaware.
A relatively new concept, this format formalizes a company's long-term commitment to public benefit. B Corporation products, services, and, of course, profits, should make a significant benefit to society and the environment. Choosing to do so builds a sense of trust not only with customers, but also with the entire community.In return, some local governments provide tax incentives and referral preferences to B-Corps, as is the case in Philadelphia.
The B-Corp format was established so that for-profit entities could institutionalize their commitment to causes for the public good. This type of entity highlights the company's mission, establishes accountability, and increases transparency. In many ways, the B Corporation operates similarly to other types of business entities. However, management is tasked with ensuring that the company has met its goals of making a financial impact on behalf of the chosen causes and organizations. Thus, executives must consider the impact of their business decisions not only on the corporate bottom line, but also on the public good.
Transparency provisions of the B-Corp format require producing a Benefit Report on the company's performance as it relates to the public good each year. This report must be made available on the company website and to the Secretary of State in the state where the B-Corp has been formed.
To investigate if setting up whether a B Corporation is the right business structure for your company's long-term operation and vision, there are a number of resources available, including Bcorporation.net.
Giving spirit can last all year
During the holiday season, many businesses enlist cause-related marketing tactics.
American Express revolutionized cause-marketing with its uber successful "Charge Against Hunger" campaign in the early 1990s, and many companies have actively promoted their support of charitable causes ever since.
Cause-related marketing efforts build goodwill in the community with the intention of "doing well by doing good." All across the country, businesses ranging from Fortune 500 corporations to local retailers arrange partnerships with nonprofits to raise money for a variety of charitable causes. For instance, numerous corporations devote efforts to raising money for Breast Cancer Awareness Month in October, while local restaurants and other businesses often choose to support efforts in their communities.
"Our 'Caroling for Cranford' event has raised thousands of dollars for needy families and generated donations for Toys for Tots over the past three years," says Barry O'Donovan, owner of Kilkenny House Pub in Cranford, NJ.  "The local high school chorus sings old time Christmas carols, and the patrons love it. Meanwhile, the kids raise money for their music education program. Everybody wins."
But business commitment to causes need not be short-term.
For instance, outdoor clothing retailer Patagonia long ago institutionalized its charitable giving. Since 1985, the company has pledged 1% of sales to the preservation and restoration of the natural environment and has awarded over $46 million in cash and in-kind donations to domestic and international grassroots environmental groups.
Ben & Jerry's, a company that has always had an activist culture, outlines its commitment to giving back in its mission statement. The brand, which is founded on a concept of "linked prosperity," highlights its social endeavors "to operate the company in a way that actively recognizes the central role that business plays in society by initiating innovative ways to improve the quality of life locally, nationally and internationally."
E.J. Dealy is CEO of The Company Corporation
, the small business unit at Corporation Service Company® (CSC®), which incorporates tens of thousands of new businesses annually and provides ongoing compliance services to 200,000 companies located throughout the U.S.