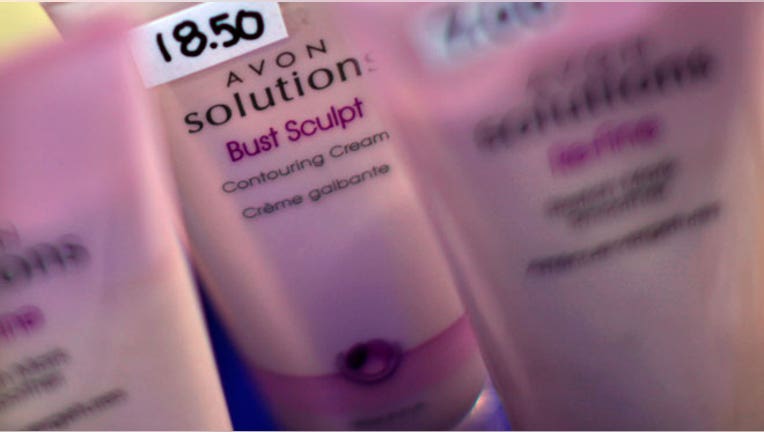 Avon Products (NYSE:AVP) on Thursday posted an 81% drop in third-quarter profit and weaker sales while revealing a three-year growth plan aimed at lowering costs by at least $400 million.
Earlier on Thursday, the company reduced its quarterly dividend by nearly 74% to 6 cents a share from 23 cents, which it says will provide financial flexibility as it undertakes a turnaround plan.
The New York-based beauty products retailer posted net income of $31.6 million, or 7 cents a share, compared with a year-earlier profit of $164.2 million, or 38 cents.
Excluding one-time items, Avon said it earned 17 cents, below average analyst estimates of 22 cents in a Thomson Reuters poll.
Revenue for the three months ended Sept. 30 fell 8% to $2.55 billion from $2.76 billion a year ago, narrowly missing the Street's $2.58 billion.
"Avon's third-quarter results remain disappointing," CEO Sheri McCoy said in a statement. "The challenges that Avon faces developed over time, not overnight, and it will take time to implement the solutions as well."
Avon Beauty sales fell 9%, or flat in constant dollars, while fragrance declined by 7%, or gained 2% on a constant-dollar basis. Personal care revenue fell by 9%, or by just 1% in constant dollars, while color and skincare both slipped by 11%, or down 1% and 3%, respectively, in constant dollars.
Higher foreign exchange rates, lower gross margin and increases in overhead costs due to higher employee compensation expenses also weighed on operating results, partially offset by a 24% decline in advertising costs to $58 million.
In an effort to address the disappointing results and provide insight into how the company is looking to grow in the future, Avon set financial goals of mid single-digit constant-dollar revue growth and low double-digit operating margin over the next three years.
Management said it is focused on stabilizing the business and growing the top line by tightening costs and improving its working capital.
"We have identified the first critical actions to return Avon to a position of financial health and improve our competitive position," McCoy said. "I am confident that we are moving Avon toward a steady recovery."
Shares of Avon ticked slightly higher Thursday morning to $15.54 but remain down about 11% since the beginning of this year as the company continues bleed sales representatives, the heart-and-soul of its operation.
Active representatives fell 12% in both North America and Asia Pacific, but increased a modest 2% in Europe, the Middle East and Africa.