Average College Costs - Costs Are Rising, But It Could Be Worse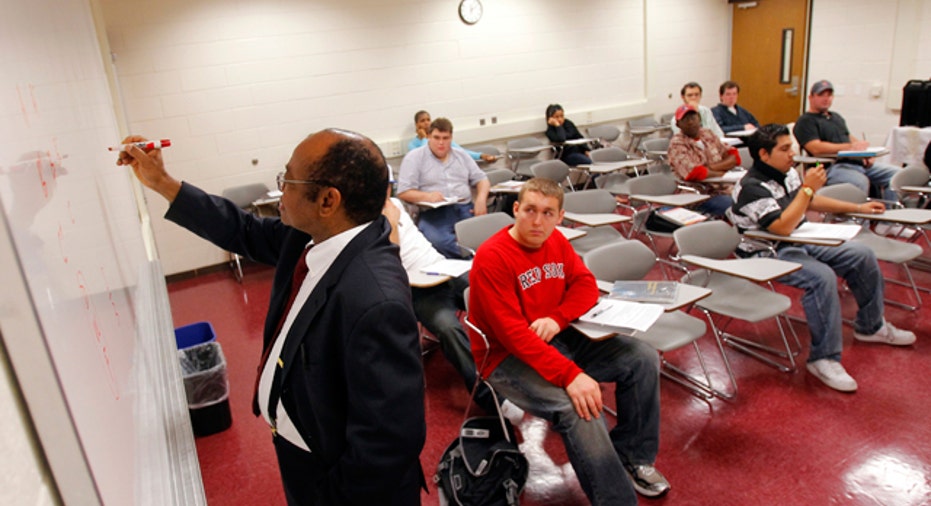 It's that time of year when all across America, parents drop their children off at college, shedding a tear as they watch their little boy or girl head off into the grown-up world. It's also the time when parents shed even more tears totaling up the college expenses.
However, it could be worse. While college costs continue to rise, the rate of increase is staying constant and relatively low. That is one of the conclusions from the College Board'sTrends in College Pricing 2014 report.
The report showed an average increase of 2.9% in tuition and fees during the 2014-2015 year for in-state students, 3.3% for out-of-state students, and 3.7% at private institutions. That is greater than the 2.0% rate of inflation in the Consumer Price Index (CPI) over the same period, but it continues a trend of slowing the rate of collegiate cost increases. Across all three categories, the increase is lower than the average yearly increases of the past five, ten, or even thirty years.
Unfortunately, since 2003, average increases in income have not kept up with average increases in college costs, except for the wealthiest families. After adjustment for inflation, only the top 5% in income saw a positive change since 2003, and that was merely 1%. The best quintile in income average was the top 20%, who just broke even. Other income quintiles ranged from a 4% drop to an 8% drop in the lowest quintile.
The differential makes it even more difficult for lower-income families to send their children to private colleges. For private non-profit four-year institutions, the average combined tuition and fees with room and board is $42,419, a 3.6% increase from the $40,955 of 2013-2014. Public four-year institutions rose by 3.3% to $32,762 for out-of-state tuition and by 3.0% to $18,943 for in-state tuition. The percentage rise was relatively even between room and board and tuition and fees.
Two-year schools showed a smaller increase in costs, rising by 2.5% to $11,052. For-profit four-year institutions had the smallest increase of all, with tuition and fees rising 1.3% to $15,230 (room and board does not usually apply).
Scholarships, grants, tax credits, and other financial aid mechanisms reduce these costs somewhat, but it is a stretch to say they make college affordable. On average, financial aid reduces the cost of four-year public universities (in-state) to $12,830 with $3,030 in tuition and fees and $9,800 in room and board. With financial aid, private university costs an average of $23,550, and costs at two-year schools average $6,000.
By state, the best four-year collegiate bargain is in Wyoming. They have the lowest four-year in-state tuition costs at $4,646 and are second in out-of-state tuition at $14,876. Vermont costs the most, with the highest out-of-state tuition at $34,331 and the second-highest in-state tuition at $14,419. For two-year institutions, California has the lowest annual tuition and fees by far with $1,429. As for the highest — surprise! It's Vermont again, at $7,320.
For more details and breakdowns by category, download the full report.
While the report contains a lot of interesting information, it really does not matter much for prospective students and their families. The real emphasis must be on finding the best college for your child's interest and needs, and figuring out how to pay for it. Start on your Free Application for Federal Student Aid (FAFSA) as soon as possible, and look over all your options for scholarships and financial aid. A good scholarship or aid program can wipe away some of those inevitable parental tears.
More from MoneyTips.com:Financing Adult EducationApplying for Federal Student Aid to Get EasierObama Announces "Student Aid Bill of Rights"