Auto industry eyeing cooler sales, new tech in 2018
After a dip in U.S. auto sales this year, automakers likely will face some retail challenges in 2018. But much of the industry's focus will be on advancing self-driving cars and other new technologies.
Automakers are coming off a record year of sales in the world's second-largest car market. They sold a combined total of 17.55 million new cars, trucks and sport-utility vehicles in 2016, beating the previous record set the year before. This year, small cars continued to fall out of favor with consumers, pushing total sales lower. U.S. sales are on pace to settle around 17 million at years' end, according to Kelley Blue Book and Cox Automotive, followed by another drop in 2018.
Still, industry sales are expected to remain historically strong, thanks in part to low interest rates, relatively cheap gas prices and a healthy labor market. And sales have tilted heavily to sport-utility vehicles, a trend that's driving strong profits within the industry.
"We still see a very strong market that's above trend," said Michelle Krebs, executive analyst for Cox Automotive's Autotrader, estimating that 2018 sales will hit 16.6 million to 16.8 million vehicles.
Auto sales may be cooling off, but don't tell that to SUV buyers. The industry has reported 2017 U.S. sales of 15.6 million units through November, down 1.5% compared to the same period last year, according to Autodata. While passenger cars are down 10.3%, sales of light trucks, including SUVs, pickups and vans, have climbed 4.6%. Light trucks now account for nearly 63% of all sales.
The popularity of SUVs—the most popular vehicle that's not a pickup truck is the Nissan Rogue—has driven prices higher. That trend isn't expected to change. Consumers have shown an appetite for spending more on roomier vehicles, paying a record $35,852 on average for a new vehicle in November, according to Edmunds.
"Consumers have proven time and time again this year that they're not afraid of the bigger price tags, higher APRs and longer loan terms," Jeremy Acevedo, manager of industry analysis at Edmunds, said in remarks following the latest monthly sales reports.
Discounts on small cars have picked up this year, while incentive spending remains comparably low in the hot SUV market. Krebs said incentives won't reach levels seen five years ago, when the industry was grappling with soft consumer demand. Rather, automakers may seek additional production cuts for slow-selling models, avoiding even steeper incentives that hurt profits.
"I think what you'll see is automakers looking at their portfolios to see if they have too many [passenger cars] or too much production capacity," Krebs added, saying this year's "tremendous growth" in small and midsize SUVs will carry into 2018. "We'll continue to see that shift taking place."
Dealers will face some headwinds, though. Interest rates are gradually rising, which could put upward pressure on car payments. A record number of vehicles are coming off leases, increasing supplies of used cars. Analysts expect more used SUVs to become available next year. As prices in the used-car market fall, more shoppers will ditch new models in favor of off-lease vehicles that are typically just a few years old.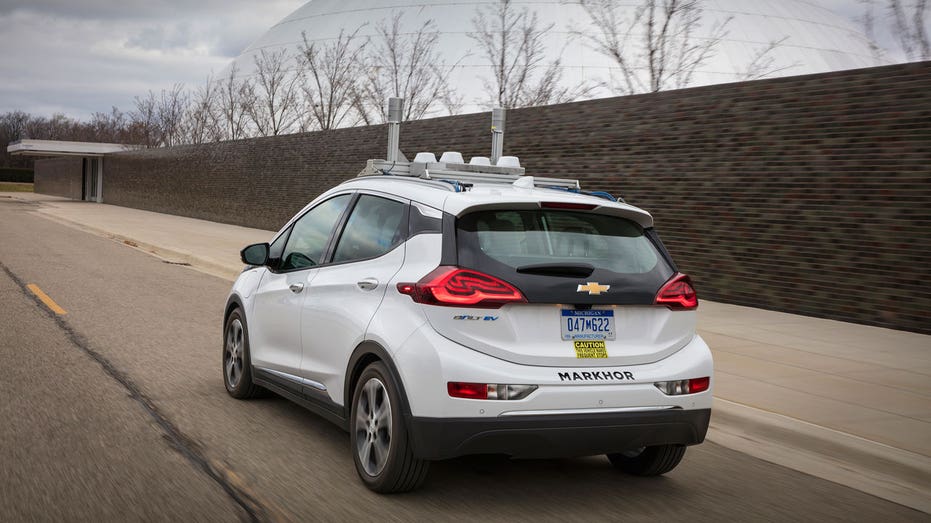 Automakers also got a slight sales boost this year from Hurricanes Harvey and Irma, which damaged thousands of vehicles and forced consumers to acquire replacements.
Far from dealership lots, automakers have pledged to accelerate investments in electric cars and self-driving technology.
Traditional manufacturers are taking the fight to Tesla (NASDAQ:TSLA), which plans to sharply increase production of the mass-market Model 3 next year. General Motors (NYSE:GM) revealed in October that it plans to introduce two new electric models within the next 18 months and roll out 20 new battery-powered vehicles by 2023. Ford (NYSE:F) recently formed a new group, codenamed "Team Edison," to speed up electric vehicle development. Jaguar Land Rover, a unit of India's Tata Motors (NYSE:TTM), plans to offer electric or hybrid versions of every car it offers by 2020. Volvo said all of the vehicles it manufactures after 2019 will have electric or hybrid powertrains.
Less than 1% of all new vehicles sold in the U.S. are fully electric, though the industry is betting that demand will grow in the years ahead. Sales were buoyed this year by GM's Chevrolet Bolt, a car that boasts a range of 238 miles and beat the Tesla Model 3 to market.
Automakers will make new strides in driverless technology, with GM executives declaring that the nation's largest car manufacturer will offer fully autonomous vehicles for commercial use in "quarters, not years." Early in 2018, GM will test a fleet of self-driving Chevrolet Bolts in New York City.
Widespread use of fully autonomous cars are still years away. But a host of Detroit and Silicon Valley companies have already deployed driverless cars on public roads, and consumers buying the latest models will find semi-autonomous features in the form of new safety technology.
"There is a lot of trepidation about fully autonomous vehicles and giving up complete control, but [consumers] also want more of the driver assist technologies," Krebs said. "The more people get experience with these technologies, the more accepting they are."
Honda is offering advanced driver aids, such as lane-keep assist and adaptive cruise control, as standard equipment on all 2018 Accords. Audi, the German luxury brand owned by Volkswagen, said the new 2019 A8—scheduled to go on sale in late 2018—will include a self-driving system that allows drivers to take their hands off the wheel and their eyes off the road. That would take driverless technology a step further than the new Cadillac CT6, which navigates itself on highways as long as the driver looks straight ahead.