AT&T Readies the Boxing Gloves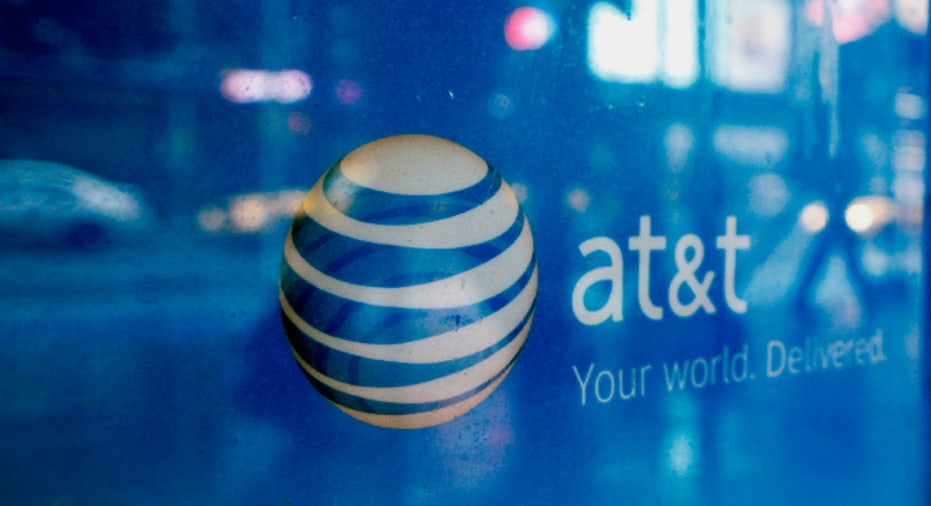 AT&T Inc (NYSE:T) is expected to soon present a proposed solution to U.S. antitrust regulators to salvage its planned $39 billion acquisition of smaller rival T-Mobile USA, according to people close to the matter.
Even as the No. 2 U.S. wireless service provider gears up for a lengthy court battle against the Justice Department, AT&T is prepared to make concessions to address concerns that the T-Mobile deal is anti-competitive and could cause wireless prices to rise.
This two-track plan will allow AT&T to try to find a settlement before the lawsuit reaches the court.
"AT&T is pretty determined that they can find a solution, and they are pretty confident," one of the sources said, requesting anonymity as the talks are private.
The U.S. government on Wednesday sued to block AT&T's purchase of T-Mobile USA, a deal that would vault the combined company above Verizon Wireless as the No. 1 player in the United States.
If AT&T fails to defeat the lawsuit, it would have to pay T-Mobile parent Deutsche Telekom an estimated $6 billion in cash and other assets as part of the original deal.
Details of AT&T's proposed settlement were not available, but it is expected to include pledges to maintain T-Mobile's relatively cheap mobile subscription plans, and asset sales.
AT&T may have to sell up to 25% of T-Mobile's business, including airwaves and customers, two sources said, to address the government's concern that just three companies would control 90% of the U.S. wireless market if the merger goes through.
Bob Doyle, a former antitrust enforcer now in private practice, said it would be difficult for AT&T to reach a settlement with the Justice Department as there would have to be divestitures on both the national and regional level.
While there might be several buyers for regional assets, the only possible buyers for national assets are Verizon Wireless and No. 3-ranked Sprint Nextel Corp -- which could cause another round of antitrust scrutiny.
"Verizon's a no go. Sprint may be a no go also," said Doyle.
AT&T, led Chief Executive Randall Stephenson, declined to comment, referring questions to its previous statement that it believed in the merits of its deal and planned to fight the government's suit.
JUDGE LIKES TO ACT QUICKLY
U.S. District Judge Ellen Segal Huvelle in Washington, D.C., was selected at random to preside over the case, one of the biggest antitrust court battles in years.
She has a reputation for speedy rulings, which would be welcome to AT&T compared with months or even years of uncertainty. For Deutsche Telekom, it has tried for years to find a way out of its T-Mobile business, and has no Plan B.
AT&T has asked for an expedited hearing, and one source expects the case could go to court in two months.
The carrier and regulators had been in preliminary discussions over divestures before the Justice Department filed its 22-page lawsuit on Wednesday. In those talks, AT&T had offered to divest up to 10 percent of T-Mobile assets.
"That was part of the frustration in that AT&T expected that they would have had much more meaningful discussions and figure out where everyone was, and whether they could close the gap," the source said.
AT&T wants another meeting with the Justice Department as soon as possible, but "I don't know if and then a new meeting is scheduled, given yesterday's news," said a person familiar with the discussions.
Still, the Justice Department could prefer a settlement to avoid the risk of losing the case in court.
"It is always scary to go off to litigation. I suppose there's a chance that the government could get cold feet," said Stephen Calkins, who teaches law at Wayne State University.
Antitrust regulators have a mixed record in court. The Justice Department lost in 2004 when it tried to stop Oracle Corp's purchase of PeopleSoft Inc. It also failed to prevent SunGard Data System Inc's buy of Comdisco Inc in 2001 -- a case also presided over by Judge Huvelle.
AT&T's lead antitrust attorney shepherding this deal is Richard Rosen of Arnold & Porter LLP, a former head of the communications section of the Justice Department's antitrust division.
"He was the chief over there for many years and socializes with a lot of the staff over there. He's well known and respected," said a source close to the AT&T talks with Justice.
Rosen was lead counsel in Cingular Wireless's $41 billion buy of AT&T Wireless, as well as AT&T's buys of Dobson Communications, Centennial Communications, and wireless properties divested by Verizon and Alltel.
Deutsche Telekom also has antitrust star George Cary of Cleary Gottlieb Seen & Hamilton LLP, who argued for the U.S. Federal Trade Commission in its successful fight against the Staples merger with Office Depot in 1997.
Since so few antitrust cases are litigated, Cary's success is unusual.
"He's one of the best. He's exceptional. George Cary is the Lou Gehrig of antitrust," said David Balto, a former FTC policy director now in private practice.