As Policies Continue to be Cancelled, People aren't Flocking to Exchanges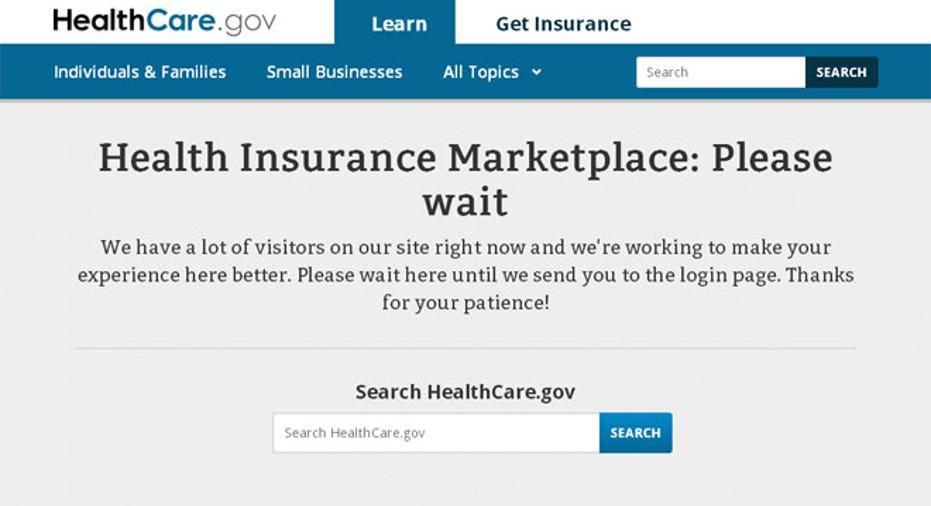 Despite thousands of people across the country receiving notices that their current health insurance plans are being cancelled by their insurer because they no longer meet requirements laid out in the Affordable Care Act, people aren't flocking to the exchanges to replace their coverage.
For instance, more than 35,000 health-insurance plans have been cancelled in North Dakota so far for failing to meet the law's standards, but only 30 people have enrolled in coverage on the federally-run insurance exchange, according to the state's department of insurance.
North Dakota's insurance marketplace is facilitated through the federal insurance exchange via Healthcare.gov, which has been plagued with glitches and has prevented people from enrolling in coverage.
However, North Dakota is hardly alone with its trend of having a high volume of policy cancellations and low enrollment numbers. Washington, D.C. has a reported 21,300 people receiving policy cancellations, according to the Associated Press; but as of last week, only five people had enrolled in policies via the D.C. exchange, according to the Washington Post.
In Oregon, the AP reports about 150,000 Oregonians will lose their plans, but due to issues with the state's exchange site, there had been zero enrollments as of last week.
These states where high numbers of people are having their policies cancelled, yet enrollment numbers remain low are certainly puzzling, says Devon Herrick, senior analyst at the National Center for Policy Analysis. "They may have been told their plans are expiring by a certain date and may think they have time to enroll," he says. "How much time they have is a different story."
Under the ACA, all Americans must have coverage by the end of open enrollment period on March 31, 2014. If they fail to have a plan and have a gap in coverage for three consecutive months, they will face a penalty of $95 or 1% of their annual income for every year they do not have a policy.
An estimated five million Americans will lose their coverage nationwide by January 1, 2014, as their plans will no longer meet the minimum acceptable coverage standards under the ACA, according to Forbes. Plans that policyholders had before March 2010 will be grandfathered in under the new law, meaning these people can keep their health coverage.
The Obama Administration released its official enrollment numbers for month one of open enrollment Wednesday, reporting 106,135 people had "selected" plans on both state and federally-run exchanges. This means they had chosen a plan but had not necessarily paid the premium. Traditionally, insurance companies count enrollees as those who have paid their monthly premium.
While some may have begun the enrollment process and stopped due to glitches, error messages or just plain old frustration, Herrick says these state numbers simply don't add up.
"If only 30 people signed up out of 30,000 people having policies cancelled, there is something wrong with that," he says. "It's a factor of 1,000 to one; you can't attribute all of that to people procrastinating. The exchange may not be working well in their state. Some may have tried and failed—but it's just extreme."