Ariz. Business Community Says No to Controversial Anti-Gay Bill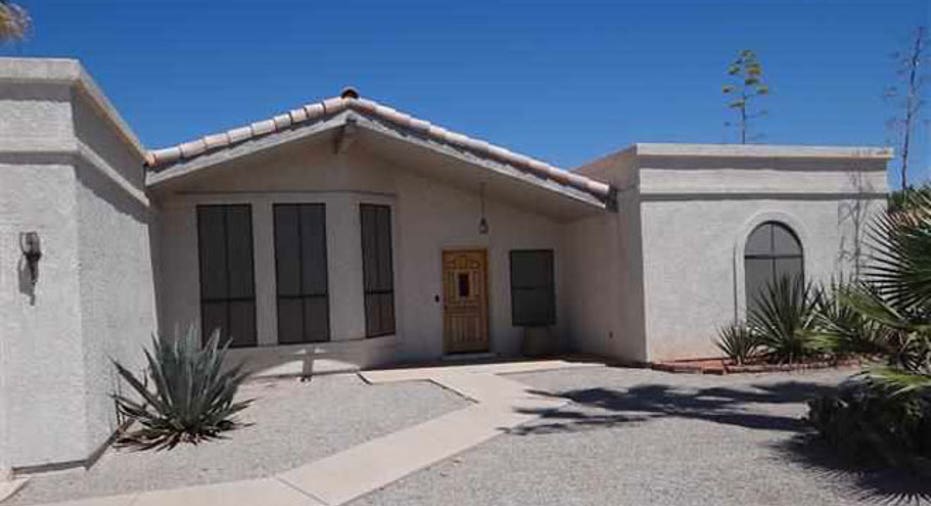 Business owners in Arizona are calling on Gov. Jan Brewer to veto a controversial bill that would allow business owners the right to refuse service to gays based on religious beliefs. The legislature passed Senate Bill 1062 last week with a 33-27 vote.
The bill has come under fire from gay rights activists and the business community, members of which say the bill will put a damper on economic development in Arizona. Some raise concerns about the 2015 Super Bowl, which is slated to be held in Phoenix. Arizona Senators John McCain and Jeff Flake have both come out publicly against the bill.
Greater Phoenix Economic Council president Barry Broome says he thinks Gov. Brewer will veto the bill (as she did with a similar bill last year), and rightly so.
"This puts businesses in harm's way and creates a litigious environment," says Broome. "It also puts the Super Bowl committee in an awkward position."
Arizona Small Business Association CEO Rick Murray agrees – and says the state needs to learn from its mistakes.
"A lot of us remember in the '90s when Arizona didn't recognize Martin Luther King Day, and lost out on a Super Bowl. We don't want a repeat of that situation," says Murray. "From a perception standpoint, it is having a devastating effect. It puts Arizona in a bad light."
Business Owners Weigh In
While the Arizona branch of the National Federation of Independent Business declined to comment on the bill, Murray says many of his organization's 10,000 members have been outspoken in their disapproval.
"No one has called in support of it at all. A number have contacted opposing it, and are embarrassed that it could make it this far," says Murray.
Other groups, like the Arizona Tourism and Lodging Association, express concern about the bill's effect on tourism.
"Having already received hundreds of emails and messages from visitors who have cancelled their trips, we urge a swift veto of this legislation to send a reminder to the world that Arizona is a wonderful and diverse destination that welcomes all visitors," warns AzTLA.
Phoenix small business owner Angela Saban shares the association's tourism fears. Saban, a wedding planner and wedding-cake designer, worries that the legislation will cost Arizona tourism dollars from nearby Californians and other Americans looking to get married in the Copper State.
"Just like immigration issues cost our state business, this will also cost us business. If the law passes, this won't just affect my industry," says Saban.
Saban believes the bill is discriminatory – and deems the sentiment behind the legislation to be bad business practice.
"I think it's a strong stance to take as a business owner, to cut out clients based on your religious beliefs … You're risking having a whole community turn against you," says Saban.
The team at Rocco's Little Chicago Pizzeria in Tucson agrees. A sign posted in the restaurant on Thursday that read, "We reserve the right to refuse service to Arizona legislators," went viral and received national media attention.
"We got an overwhelming positive response," says manager Mike Thomas. "It seems to me personally that it's bad business to send people away from a place of business. A dollar should be a dollar regardless of business belief."
The New Battleground Issue?
Besides Arizona, states including Idaho, Georgia, South Dakota, Oregon and Tennessee, are considering similar legislation, according to Americans United for Separation of Church and State. Last year, a case involving a New Mexico wedding photographer who refused to photograph a same-sex wedding made it to the state Supreme Court, with the court ruling in favor of the same-sex couple.
"This seems to be the next wave of legislation – the argument that religious freedom gives store owners the right to discriminate against anyone that offends their religious beliefs," says Rob Boston, spokesman for Americans United for Separation of Church and State. Boston says the legislation could allow businesses to discriminate against unwed pregnant women, say, or atheists.
The Human Rights Campaign, which advocates on behalf of the LGBT community, says this type of legislation also appears to be gaining steam. In terms of becoming law, however, none have made it so far as the bill in Arizona.
"This has gone the furthest this year," says spokesperson Sarah Warbelow. "The upshot is that advocates for the LGBT community and advocates for a broader understanding of what religious freedom means have been successful in pushing back against a majority of this legislation."
However, the organization that helped draft SB 1062, the Center for Arizona Policy, says it is being misinterpreted by both the business community and the media.
"It basically allows you to assert religious beliefs … it doesn't mean you automatically win in court if you abuse religious freedom," says Center for Arizona Policy spokesperson Aaron Baer. He says hypothetical situations like those mentioned by Boston amount to little more than "lies and misinformation."
"If this will be a black eye for Arizona if it's because of the lies about the bill and that a few people can bully elected officials," says Baer.
Once she receives the bill, Gov. Brewer will have five days to sign or veto it. If she chooses not to act, the bill will automatically become law. Requests for comment from Gov. Brewer's office as well as the bill's sponsor, State Sen. Steve Yarbrough, were not answered.