Are You Ready to Cover Your Parents' Health-Care Costs?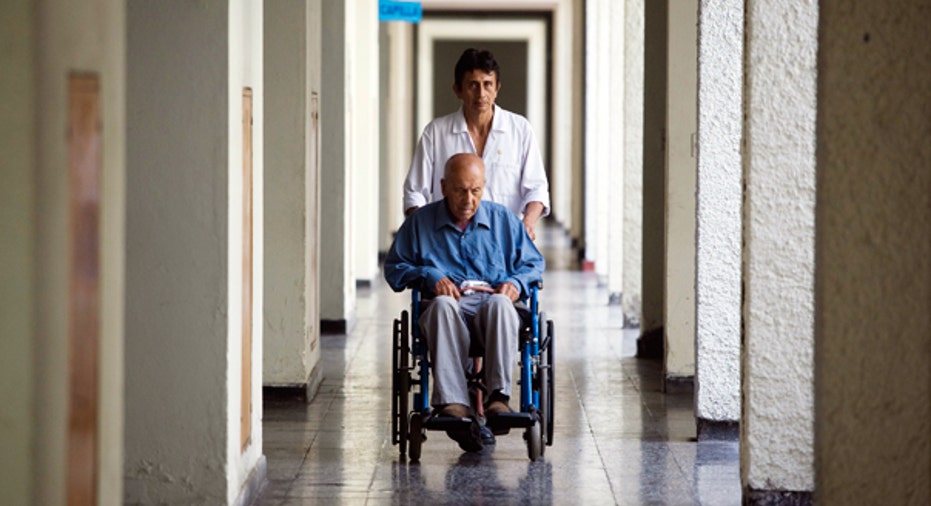 With the average life span continuing to increase, many of us will be caught caring for ourselves as well as our parents.
As baby boomers live longer, their chances of needing some form of long-term care services also goes up, and if parents aren't financially fit to meet these needs, the burden could fall to children.
According to a recent Prudential study, nearly 70% of people over 65 need some form of long-term care, and more than 30% will receive some type of nursing home care.
FBN Tool: How Much Do I Need For Emergencies?
Long-term care doesn't come cheap, and Uncle Sam has made it clear the government cannot afford to fund citizen's long-term health costs; Congress tightened the financial requirements to qualify for Medicaid and is encouraging people to start planning for long-term care earlier.
Uncle Sam is giving us a direct clue: Plan now for both yourself and your parents.
To do this effectively, you must have a conversation about care options with your parents, particularly when everyone is healthy and not in need of immediate care to facilitate a calm and rational discussion.
According to ACSIA Long Term Care, a company that specializes in long-term care insurance, a person acquiring long-term care insurance at age 55 and holds the policy for 30 years will actually pay less than a person obtaining coverage at 65 and holding it for 20 years.
Choosing the appropriate long-term care insurance can be a very involved process and specific to each individual situation, here's what to evaluate:
1. Long-term care insurance is designed to reimburse some or all of your expenses when you need long-term care services. Most policies let you select how much money the policy pays on either a daily or a monthly basis. These policies also include an elimination period or waiting period (think of this as a policy deductible) that you must satisfy before benefits are payable.
2. Consider where you want to receive care. Many policies will cover care wherever you need it--whether it's at home, in a nursing home or in an assisted-living facility. By selecting a policy that offers coverage for several different types of care you ensure control over your future.
3. Consider how much care costs in your area. Just like the price of a house, the cost of long-term care varies between different cities and states. According to a recent study by the MetLife Mature Market Institute, the national average rate for a private room in a skilled nursing facility was $212 per day or $77,380 annually in 2008.
When it comes down to it, proper planning is crucial to make sure you or your parent's health costs will be covered.
"If you're smart enough to take the time to put a plan in place while you are level headed and not reacting to a life event, you won't have to think about it again," says Mark Goldberg of ACSIA.
If you feel you need expert assistance, seek out professionals that have long-term care protection at the core of their practice, they will best understand what policies and features most fit your needs.
Family Finance Expert, Princess Clark-Wendel, holds an MBA from the University of Chicago and is the author of A Pocketbook of Hope in Tough Economic Times. Ms Clark-Wendel is an international business consultant and financial advisor who has held management roles in two Fortune 100 companies.