APPLE WATCH LIVE: Try-on visits, online orders begin in the US, China and other markets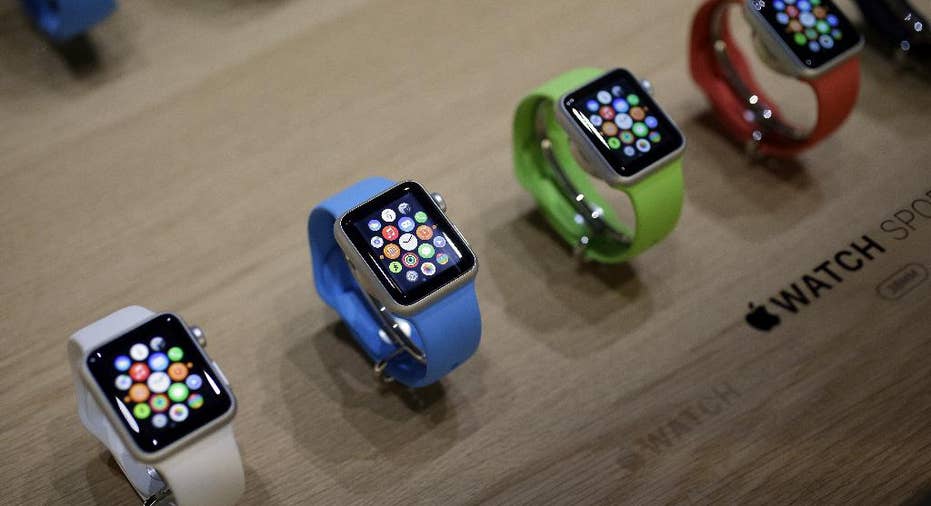 From Beijing to Paris to San Francisco, the Apple Watch made its debut Friday. Customers were invited to try them on in stores and order them online.
The watch is Apple's first new product category since the iPad came out five years ago. Analysts are waiting to see how well the watch will sell beyond devoted Apple fans. Apple has a better chance at succeeding than any other smartwatch maker so far, yet it will likely take time before sales reach the kind of numbers that Apple gets for iPhones and iPads.
Watch prices start at $349, but can go as high as $17,000 for a luxury edition in gold. People can try the watch on in Apple stores, but for now all orders are being handled online. Shipments begin April 24.
It's available in the U.S. and eight other markets around the world. In the U.S., the watch is available only in Apple stores. In some countries, select department stores and resellers also have it.
Here's a look at developments surrounding Apple Watch, latest updates first:
___
3:01 a.m. EDT (12:01 a.m. in Cupertino, California):
Ready, set, go ...
Apple starts taking orders for the watch on its website and Apple Store app. Currently, this is the only way Apple is selling the watch. Even those visiting retail stores will have to order online — either at home or at a Web terminal inside the store.
The retail stores are meant for customers who aren't sure which watch case, band or size they want — or aren't sure they even want one. Staff will be on hand to help customers try on the watches and answer questions before buying. Customers are encouraged to make an appointment online, though walk-ins will be accepted — just expect a wait.
— Anick Jesdanun, AP Technology Writer