Apple Refreshes Mac Mini, MacBook Air; Unleashes Lion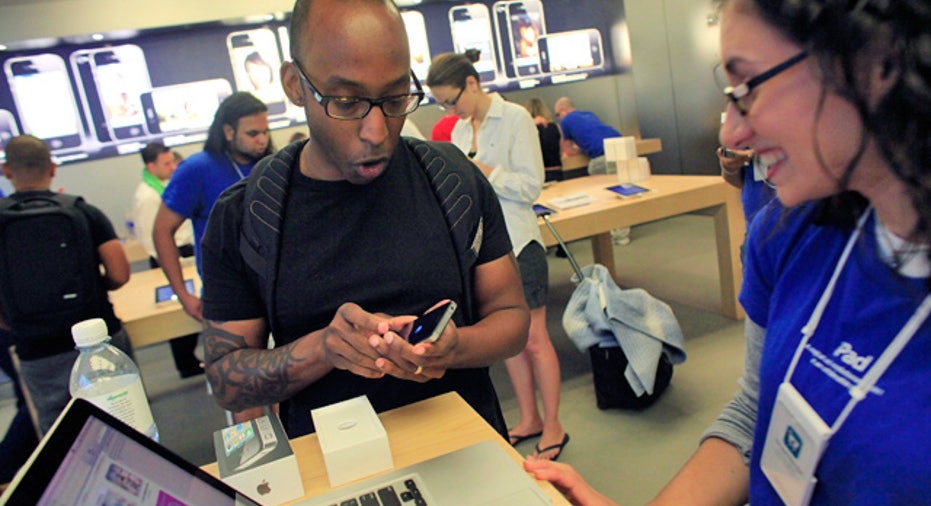 Technology juggernaut Apple (NASDAQ:AAPL) unveiled updates to two its base Mac models and released the highly-awaited next iteration of Mac OS X on Wednesday.
Apple's new Mac Mini looks mostly the same as the previous model, with its brushed aluminum exterior and shiny black Apple logo sitting at the top. However, it sports major improvements under the hood; indeed, according to Apple's calculations, the new model offers twice the performance as the previous model. Apple also ditched built-in disk drive.
The company ramped up the Mac Mini's computing horsepower, replacing the older Intel (NASDAQ:INTC) Core 2 Duo processors with Intel Core i5 processors on the base model and the option to upgrade to Core i7 chips.
A Thunderbolt port is now also a standard feature across the Mac Mini line, which enables the 7.7 square-inch desktop to hook up to one of Apple's new 27-inch Thunderbolt displays. Customers will also be able to choose models with so-called "discreet" graphics processors, which provide considerably better graphics performance because they do not need to borrow resources from the main system's pool.
The Mac Mini starts at $599 and goes up to $799 for one with high specifications.  Apple also offers a server model of the Mac Mini, aimed mostly at businesses, that doubles the amount of available disk space, and sells for $999.
The Cupertino-Calif. based company also quietly replaced its plastic low-end MacBook portable that sold for $999 with the refreshed MacBook Air, for the same price.  The Air, which weighs in at less than 3 pounds and shorter than an inch thick, is offered in 11-inch and 13-inch models at a variety of price points that can eclipse $1,600.
Just like the Mac Mini, Apple says it has doubled the performance by leveraging Intel's Core i5 and Core i7 processors. In a similar move to push its Thunderbolt offerings, Apple also tacked on a Thunderbolt port across the spectrum.
The refreshed MacBook Airs also come with a backlit keyboard, which lets the keys light up in the dark.
Both Macs will come with Mac OS X Lion operating system built in.  An operating system is essentially the base software the runs a computer.
Lion brings Apple's App platform, which is mainly utilized on its iPad, iPod and iPhone mobile devices, into forefront in the broader computer arena. It also boasts performance improvements, and 250 new features.
Lion also goes on sale on Wednesday for $29.99 on the Mac App Store.
Apple sold 3.95 million Macs during its fiscal third-quarter, disappointing Wall Street analysts who forecast the company to sell 4.2 million. The company's earnings, however, crushed Wall Street's views on Tuesday and the stock is trading at another all-time high.