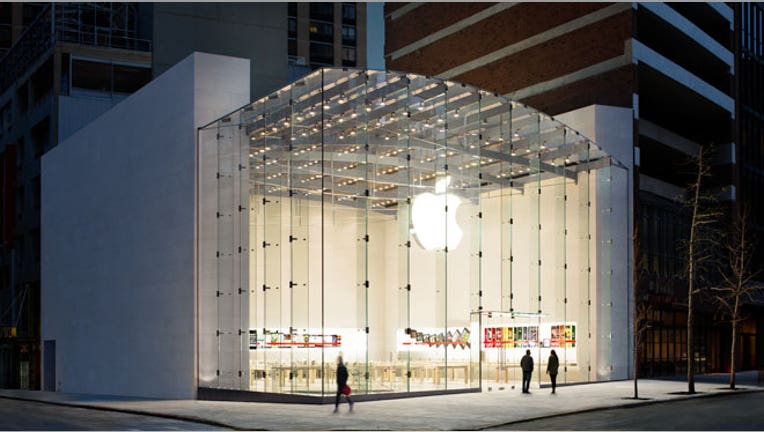 Still flying high after its blowout earnings report, Apple (NASDAQ:AAPL) soared another 3% to fresh all-time highs on Thursday, moving the tech darling even further ahead of ExxonMobil (NYSE:XOM) as the world's most valuable company.
The latest rally for Apple comes as tech blog All Things Digital reports the company plans to unveil the iPad 3 at an event in San Francisco in March.
Also, analysts at Canaccord Genuity released a research note Thursday morning saying monthly channel checks indicate very strong sales for Apple's iPhone 4 at all three U.S. carriers. The firm upped its price target on Cupertino, Calif.-based Apple to $665 from $650.
Since reporting record earnings and revenue on January 24, Apple's stock has leaped 17.7% to a new all-time high of $494.91 Thursday morning. The stock has climbed 22% so far this year alone, outpacing an 11.9% rally for the Nasdaq Composite, which landed at its best level since December 2000 on Wednesday.
For Apple, the latest gains put the company's market cap at about $453 billion, which is $51 billion ahead of energy giant ExxonMobil.
The current lead marks the biggest gap yet between the two companies, which have been battling over the title of the world's most valuable company.
Shares of Apple were recently up 3.46% to $493.03
Despite the death of visionary CEO Steve Jobs last year, Apple continues to capitalize on huge demand for its electronics.
The company reported record sales of its iPhone, iPad and Mac devices last quarter, driving its revenue to a whopping $46.33 billion.
The post-earnings pop that Apple has enjoyed of late stands in stark contrast with the response to a rare earnings miss in October, which sent its shares tumbling 14% over the following month.