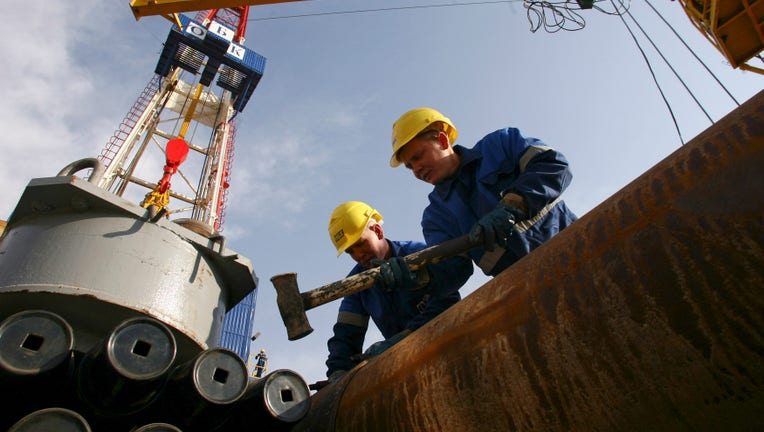 Oil and gas producer Apache (NYSE:APA) inked a cash-and-stock deal worth $2.85 billion on Monday to acquire privately held Cordillera Energy Partners.
The deal will double Apache's acreage in the Anadarko Basin, which is an energy-rich region in the Texas Panhandle and western Oklahoma.
Apache said it will pay for Greenwood Village, Colo.-based Cordillera with $600 million of common stock and the remainder in cash financed with debt.
Founded in 2000, Cordillera Energy has estimated proved reserves of 71.5 million barrels of oil equivalent and net production of 18,000 barrels per day. The company's operations include 254,000 net acres in a four plays in the Anadarko Basin
"This is an important growth step for Apache -- a unique bolt-on opportunity that more than doubles Apache's acreage in a highly liquids-rich fairway in the Anadarko Basin," Apache CEO G. Steven Farris said in a statement.
The acquisition is expected to add to Apache's bottom line and cash flow beginning this year. The companies believe the transaction will close in the second quarter.
"This transaction presents a tremendous opportunity for Apache to combine the Cordillera assets with its legacy western Anadarko Basin position, creating a platform for a multi-decade development program in some of the most economic, oil- and liquids-rich gas targets in the onshore United States," said Cordillera CEO George Solich.
Shares of Houston-based Apache rose 1.63% to $98.38 on Monday in the wake of the deal. The company was advised on the acquisition by Goldman Sachs (NYSE:GS).