Anheuser-Busch InBev's Big Merger Isn't Worrying Sam Adams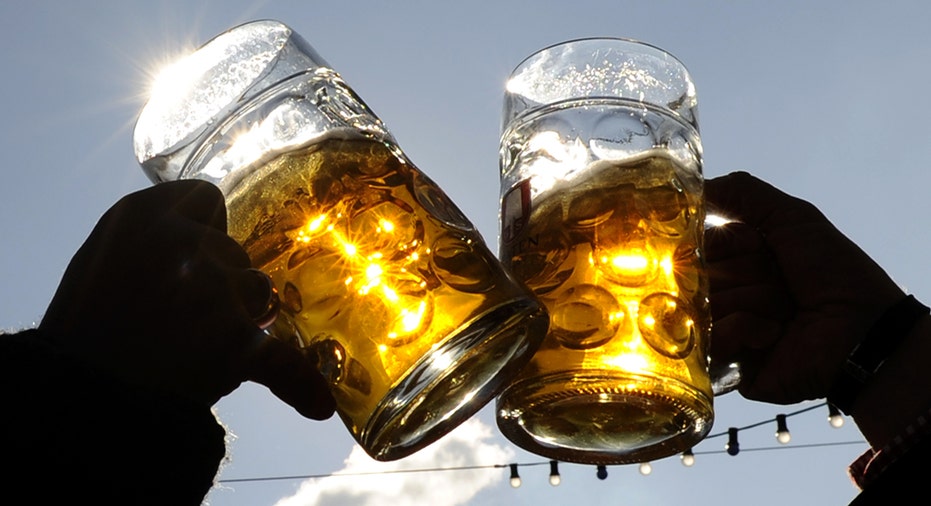 Boston Beer (NYSE:SAM) Founder Jim Koch, who created lager Sam Adams, tells FOXBusiness.com he is focused on brewing tasty beer even as the company's competition moves to create the world's largest beer company.
"I don't really worry about it that much because they're so big, and we're so small," Koch said. "All of that stuff is happening way up there in the stratosphere, and I'm just down here on the Earth trying to make a little beer and sell a little beer."
Earlier this year Anheuser-Busch InBev SA (NYSE:BUD) confirmed plans to purchase SABMiller for $108 billion in what is the second largest merger announced this year. If approved, the combination will create a brewing giant that will dominate 30% of the world's beer market, with brands including Budweiser and Grolsch,among others. The deal has raised anti-trust concerns in the U.S., as well as globally.
To alleviate some antitrust concerns, AB InBev announced plans to divest its interest in MillerCoors, a unit of Molson Coors Brewing (NYSE:TAP), for $12 billion. Molson Coors will acquire full ownership of the Miller portfolio outside of the U.S. and retain the rights to all of the brands currently in the U.S. portfolio, including Peroni and Pilsner Urquell. This deal is contingent on the completion of AB InBev's acquisition of SABMiller.
On Tuesday, AB InBev Chief Executive Carlos Brito cited those divesture plans as he defended his company's merger on Capitol Hill during an appearance before a Senate Judiciary Committee, as reported by Dow Jones.