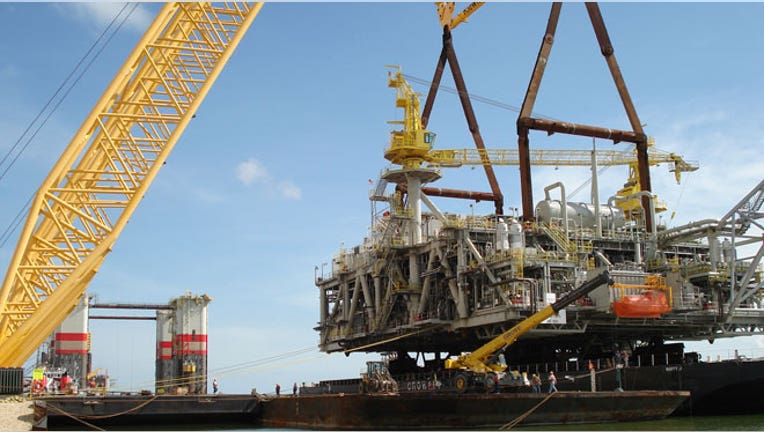 Anadarko Petroleum (NYSE:APC) on Thursday reached a $5.15 billion settlement to resolve a case connected to its 2006 acquisition of Kerr-McGee, sending shares of the oil producer to a new record high.
The case stems from accusations by Tronox, a chemicals business that was spun off by Kerr-McGee, that its former parent loaded the company with environmental liabilities and made it insolvent.
Tronox, which makes a whitening chemical called titanium dioxide, filed for bankruptcy in 2009. It then sued in an attempt to recover the value of oil and gas assets that Anadarko acquired in its $16.4 billion deal for Kerr-McGee.
Houston-based Anadarko said costs related to the settlement, which is subject to court approval, will be reflected in the first quarter. Anadarko estimates a net tax benefit of $550 million.
"This settlement agreement with the litigation trust and the U.S. government eliminates the uncertainty this dispute has created, and the proceeds will fund the remediation and cleanup of the legacy environmental liabilities and tort claims," Anadarko chairman and CEO Al Walker said.
Investors can now bring their focus back to the "tremendous value embedded in Anadarko's asset base," Walker added.
Traders followed that advice, as Anadarko surged 13.6% to $98.21 late Thursday afternoon.
In December, a judge ruled that Anadarko's Kerr-McGee would be liable for at least $5.2 billion, citing fraudulent transfers related to its restructuring and Tronox spinoff in 2002. Anadarko could have been forced to pay maximum damages of $14.2 billion to Tronox's creditors, the largest of which is the U.S. government.
Energy analysts initially projected liabilities of no more than $3 billion. Anadarko expected a potential loss of zero to $1.4 billion.